Raise a toast beneath Caribbean skies
What could be more romantic than a St. Martin wedding or honeymoon? At La Samanna, sun-bleached sands and turquoise seas perfectly set the scene. We're also the top luxury Caribbean resort for business, conference and incentive travel. Our talented team of planners and breathtaking beachside venues guarantee a successful event.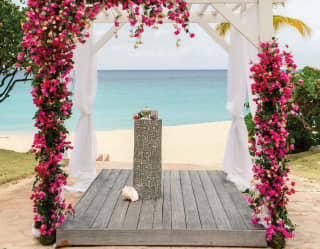 Weddings
Imagine a Caribbean wedding that's picture perfect: white sands, brilliant blue skies and sea views fringed with palms. Make the vision a reality at La Samanna. Our experienced team will help organize every last detail of your event, from the photographer to the celebratory feast, to an intimate micro-wedding with your nearest and dearest.
Find out more
W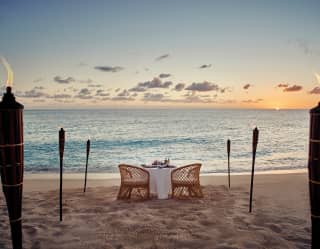 Honeymoons
Fall in love again at La Samanna, a tropical haven that's perfect for newlyweds. Begin your days beachside with a dip in the sparkling turquoise waters before relaxing with a massage in our botanical spa. Local delicacies, like freshly caught seafood and succulent grilled meats, tempt you throughout the day. After dark, enjoy a starlit walk along the sands before the Caribbean charm of your luxury suite welcomes you home.
Book now
H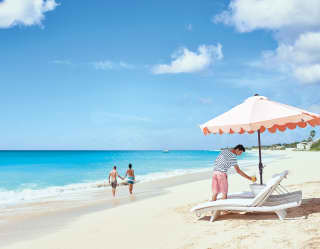 Wedding & Honeymoon Registry
Create a personalized wedding registry website or browse through our sample honeymoon gift ideas for inspiration. Whatever you choose, we make designing your custom registries a breeze.
Registry
W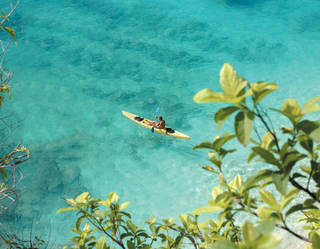 Incentives
From relaxing spa treatments to lively wine tastings, casual beach barbeques to Michelin star dining experiences; our events team delivers stunning Caribbean experiences on and off property. Island-hop for golf or shopping, or try your hand at deep-sea fishing. Zip line through the rainforest or unwind in VIP beach cabanas. Whatever you choose, our incentives are bound to impress.
Contact us
Incentives
Thank you for your interest in Belmond.
Prefer to talk? You can call us on +590 590 87 64 00
I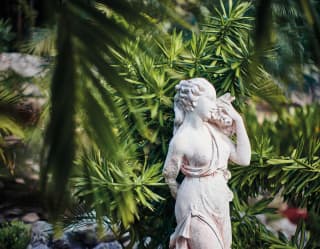 Business Meetings
With its idyllic location and luxurious suites, La Samanna offers business executives the chance to renew, refresh and refocus. Hire out our thoughtfully designed Rendezvous Pavilion for secluded, stylish meetings away from the main hotel. Three meeting rooms equipped with state-of-the-art technology are complemented by a private dining room, elegant lounge and garden-view terrace.
Contact us
Business Meetings
Thank you for your interest in Belmond.
Prefer to talk? You can call us on +590 590 87 64 00
B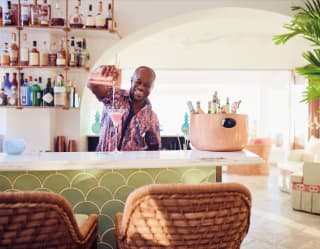 Themed Events
Be inspired by our array of private group events. A Caribbean Night— with fresh lobster barbecue, beach bonfires and local performers—makes for a sizzling celebration. For something sophisticated, a White Night offers up classic cocktails and a live Jazz band. Or why not opt for a French-themed celebration at L'Oursin? The sumptuous Gallic feast and saxophonist are sure to charm.
Contact us
Themed Events
Thank you for your interest in Belmond.
Prefer to talk? You can call us on +590 590 87 64 00
T
Discover our Venues
Set the stage for a celebration to remember
The Perfect Place For Your Event
From intimate gathering to grand event, we've got the ideal venue for your meeting or celebration.
Explore