Discover Anguilla
CAP JULUCA, A BELMOND HOTEL, ANGUILLA
Maundays Bay, Anguilla AI-2640 British West Indies
Anguilla is the most northerly of the Leeward Islands covering just 90km² of land area. Located in the Eastern Caribbean, the island forms part of the British West Indies—a region know for its slow vibes and gentle pace of life.

Maundays Bay is a secluded eden near the southernmost tip of Anguilla. Pearlescent sands give way to cobalt-blue waves. Lazy palms blow in the breeze and stretched out along the curve of the shore is Cap Juluca.
Cap Juluca
Maundays Bay, Anguilla AI-2640
British West Indies
Our luxury resort in Anguilla is within easy reach. You'll find us...
a 10-minute drive from Clayton J Lloyd Airport (AXA)
a 7-minutes flight or 20 minutes by boat from St. Maarten/St. Martin (SXM)
a 50-minute flight from Puerto Rico (SJU)
a 45-minute flight from Antigua (ANU)
a 20-minute flight from St. Kitts (SKB)
a 30-minute flight from St. Thomas (STT)
Open in Google Maps
By sea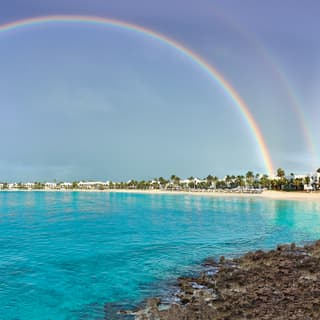 Getting here
By sea
Let us arrange your private boat or shared sea shuttle trip from St. Martin. Our team will meet you at Princess Juliana International Airport (SXM) and escort you to the nearby aqua dock for your journey to Anguilla. Depending on immigration and selected transportation, the boat trip from St. Martin takes approximately 25–40 minutes, arriving at Anguilla's Blowing Point.
There are three different options when arriving by sea:
Private boat charter
Shared scheduled sea shuttle
Public ferry
Contact us to arrange your transfers
By sea
Thank you for your interest in Belmond.
Prefer to talk? You can call us on 1 800 860 4095
Late arrivals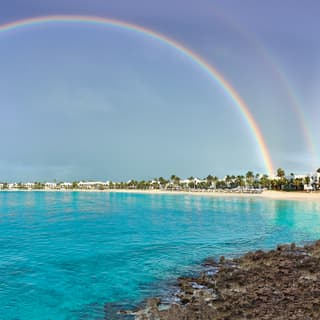 Getting here
Late arrivals
The last shared sea shuttle departs from St. Marteen at 5pm. Guests who anticipate clearing airport customs after this time have the option of booking a private boat charter or taking the public ferry. The last departure is at 7pm.
The public ferry departs at various times during the day from Marigot, approximately 25 minutes away from SXM airport.
Our team will meet you at Blowing Point, Anguilla to assist you with a taxi to the resort.
Contact us to arrange your transfers
Late arrivals
Thank you for your interest in Belmond.
Prefer to talk? You can call us on 1 800 860 4095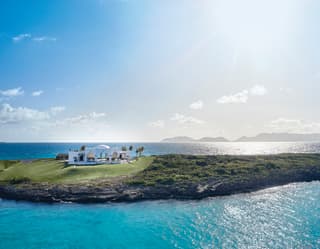 Destination Guide: Unlock Anguilla
Anguilla is the place where serenity sweeps in with the tides. This region has been the crossroads of the world for over 500 years as a hub of trade and commerce. Just the mention of its name conjures the image of dazzling white sands and emerald palms swaying in the breeze.
D
Concierge Recommendations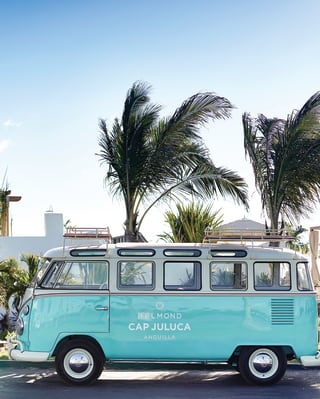 Crocus Hill
Escape the crowds of popular Crocus Bay by trekking to its summit instead. In 1745, this site was where the English pushed back French invaders in minutes, securing their rule of the island. Today, it's a historical hotspot with a great view of the spectacular scenery this bay is famous for.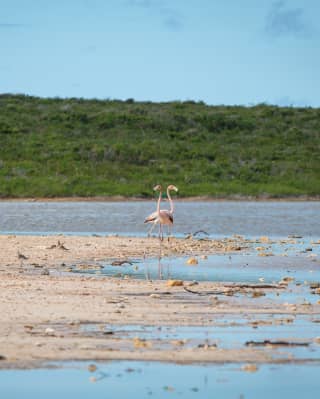 Sandy Ground
By day this sleepy village has all the laid-back vibes of Anguilla, but after dark it comes alive. Take your seat on the sands at Elvis' buzzing beach bar, or savour a drink and dance at the popular Johnno's. During the summer festival, the village hosts a lively boat race and more unmissable celebrations.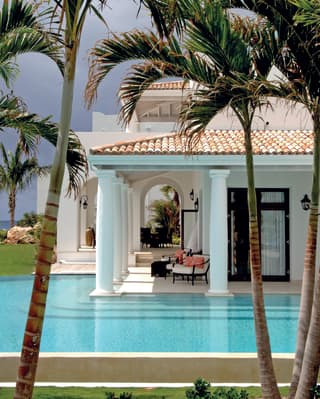 Island Hop
Once you have explored Anguilla, chat to us about arranging a boat trip to one of our neighboring islands. After all, chic St. Barts and St. Martin (home to our sister hotel, La Samanna) are both just a short ride away.