Destination Weddings & Events
Stage an event to remember in our exclusive Caribbean hideaway
Be it a grand celebration or intimate get together, Cap Juluca is the perfect spot for occasions brimming with West Indian magic. Against the backdrop of pristine white sands and dazzling waves, let our team finesse every last detail.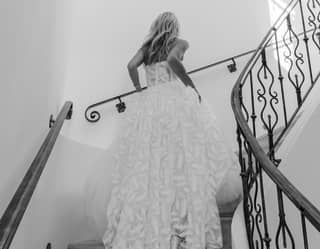 Weddings
Of all the Caribbean travel destinations, our postcard-perfect position on Anguilla's southern coast is incomparable. For elegant weddings with an island twist, our experienced team can help create a day you'll cherish forever. From flowers to music, gourmet dining to group activities, micro-weddings to elopements, we can coordinate every detail, license and culinary request to make your occasion a triumph.
Weddings
Thank you for your interest in Belmond.
Prefer to talk? You can call us on +1 264 497 6666
W
Food with Soul
Bring people together for a Caribbean banquet
A fantasy feast beneath the stars is best shared with friends and family.
We offer a choice of feasting options for all appetites and occasions. Savour the freshest local seafood at Pimms, with sprawling Maundays Bay in full view, or sample authentic Italian delicacies at Cip's by Cipriani.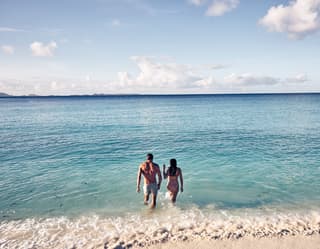 Honeymoons
If romance were a destination, it would look exactly like Cap Juluca. We're the perfect option for a Caribbean honeymoon.
Spend days stretched out on the sands or beside your own personal pool, cocktails in hand. Be pampered with a couples massage, or be daring and conquer the waves with a choice of activities such as scuba diving, windsurfing and more. Sit down to a feast in one of our world-class restaurants, or arrange a private starlit dinner on the beach. At Cap Juluca, memories to cherish are made one after another.
H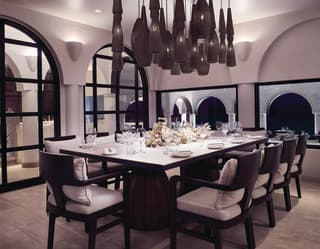 Incentive Travel and Groups
Go ahead, mix business with pleasure. Offering all the amenities of a large resort, including five-star restaurants, spa services, beach activities and more, our intimate hotel is one of the Caribbean's preferred group travel destinations.
Be it a board meeting for 10 people or an incentive group for 25, we'll create a superb itinerary. We have endless options for meetings, workshops, banquets or inspired team-building experiences.
Incentive Travel and Groups
Thank you for your interest in Belmond.
Prefer to talk? You can call us on +1 264 497 6666
I