Delve into the heart of Portofino life
Splendido is one of the most enchanting hotels in Portofino. Gaze across the rugged coastline, enjoying prime position above the bay. Delve into the spirit of irresistible glamour at the finest of all Italy resorts as you embrace all that's best about the Ligurian Riviera.
Experience Italian dining at its best. Start the day with an invigorating motorboat ride or a soak in the saltwater swimming pool. End it with a candlelit dinner and a starlight stroll through the lush flower gardens.
At a glance
ACCOMMODATION 70 rooms and suites
DINING Two restaurants, cocktail bar
FEATURES Wellness Centre, heated outdoor pool, children's club and gym
ACTIVITIES Tennis court, watersports and boat excursions
LOCATION 45km from Genoa Airport, courtesy shuttle to the piazzetta
Explore
Every step brings a new discovery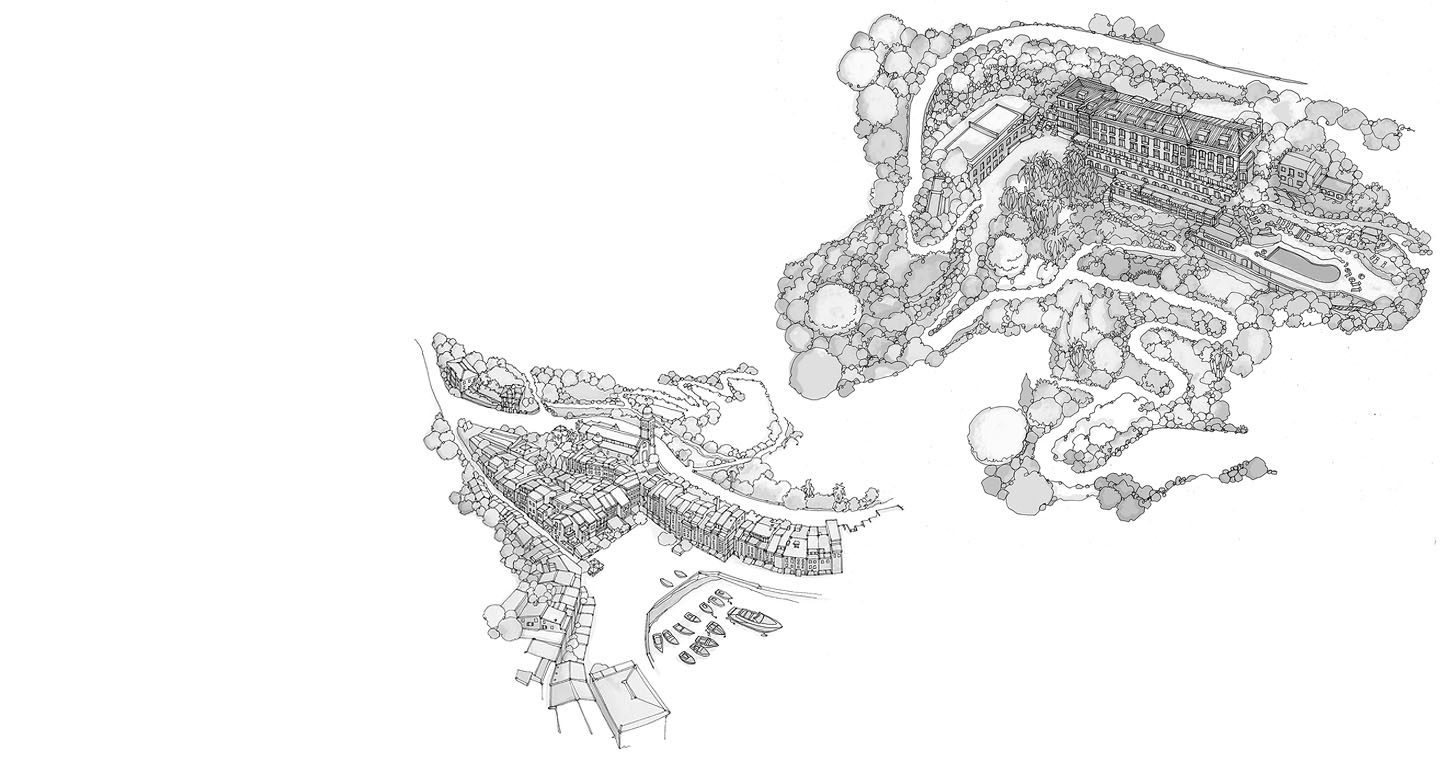 Swimming Pool
An Alfresco Oasis
Live like silver-screen royalty at our glamorous heated saltwater pool. Hemmed by lush gardens, it commands sensational views of the coast.
La Terrazza Restaurant and Bar
Lavish and Ligurian
Savour authentic Italian classics and Ligurian specialities, whether seated on the scenic terrace or in the elegant dining room.
Pool Grill Restaurant
Deeply Delicious
Unwind beside the pool and choose from the tempting buffet, or a perfectly crisped made-to-order pizza.
Wellness Centre
Bodily Bliss
Relax and unwind in our indulgent spa. We offer a full range of massages, body treatments and beauty services.
Tennis Court
Perfect Your Serve
Our all-purpose courts boast a stunning hillside setting. Challenge your partner to a friendly game, or opt for a lesson with an English-speaking coach.
DaV Mare
Splendido Mare
Fresh, local and delicious: DaV Mare combines authentic recipes, local ingredients and modern culinary flair for a truly unique dining experience. The ideal accompaniment to Portofino's picturesque harbour views.
Gelateria San Giorgio
Splendido Mare
Sink into a sunny spot in the piazzetta as you indulge with a classic ice-cream cone or cooling Italian gelato.
Portofino
Different. Better. Special.
Staying with us turns a trip to Portofino into an unforgettably unique escape. Here are just some of the features that make us stand out from the crowd.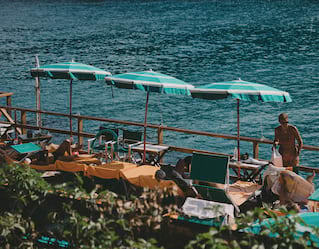 A Place For You in Paradise
A stay in Portofino calls for a day at the beach.
The secluded Bay of Paraggi is nestled into the coastline of the Italian Riviera. Soak up the sun, take a refreshing dip in the emerald waters and make the most of your exclusive spot at Bagni Fiore.
This service is available for Splendido guests at an additional cost.
Learn more
A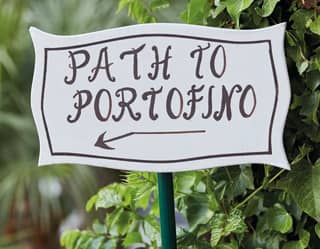 Complimentary Shuttle Service
Whether staying at Splendido or Splendido Mare, guests can enjoy the facilities of both hotels. A complimentary shuttle service runs between both properties so that you can experience the best of both worlds.
C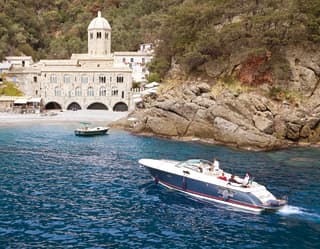 Motor boat
There is a rich air of nautical adventure in Portofino that calls you out to conquer the waves. Our spacious and luxurious private motorboat, Chris-Craft Corsair 36, is the perfect choice for up to eight guests.
Available for excursions around the Gulf of Tigullio, it can be rented for half a day or a full day.
M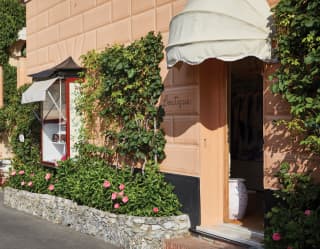 Boutique
Our boutique offers superbly crafted clothing, accessories, jewellery and souvenirs for discerning customers. All of our products are hand-picked or exclusively designed for the hotel.
The signature collection features a beautiful and delicate wisteria pattern, inspired by the flowers that grow in our own gardens.
B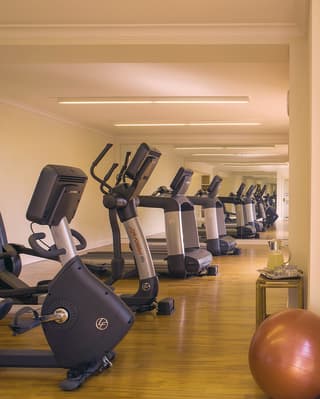 Fitness Centre
The Fitness Centre at Splendido has all the latest exercise equipment, with a personal trainer available on request. Hardwood floors and sea views through the spectacular glass wall are sure to keep you motivated.
Reservations required. Available for a maximum of one hour per day, per person.
La Dolce Vita
History
La Dolce Vita
In the 16th century, Benedictine monks built a monastery high above the Bay of Portofino. It captured the enchanting views while letting sunlight pour through the windows all day long. Hundreds of years later, and this magical space is now one of the world's most mesmerising hotels.
From Elizabeth Taylor and Humphrey Bogart to glittering European royalty, countless famous faces have travelled here to experience the glamour for themselves.