When does the Belmond Andean Explorer run?
Belmond Andean Explorer offers four itineraries with set departure dates:
Please note: The Belmond Andean Explorer train does not run in February.
Are there any passport and/or visa requirements?
If you are not a Peruvian citizen, you must have a valid passport that will remain valid beyond the duration of your journey. Depending on which country issues your passport, you may need a visa for entry into Peru. Please check with your travel agent or government agency before travelling.
What is included in the rate?
A journey on the Belmond Andean Explorer includes:
Luxury accommodation aboard the train
All onboard meals and beverages
Onboard entertainment
Excursions as stated in the itinerary
Guides and bus transfers
What currency is accepted aboard the train?
Both Peruvian Nuevo Sol and US Dollars are accepted on board.
Are there various menu options available?
Yes, there are different dining options available allowing each passenger to select their preference. Please contact us in advance to arrange alternative dining options, including vegetarian and children's meals.
Are there tour guides for non-English speaking passengers?
All tours are provided in English and Spanish. However, for groups of 15 or more we can offer the tour in the language that you require (Portuguese, French, German or Italian). Please make arrangements with PeruRail in advance.
Is the Belmond Andean Express available for charter?
We always do our best to attend to our customer's needs and charter services will usually be available upon request.
Is there a different timetable for charters?
The timetable for charters will be arranged in coordination with PeruRail on an individual basis for each group, according to each group's needs and the safety regulations of the government and PeruRail.
Can you offer a special menu for charters?
Yes, menus can be tailored to your group's needs when chartering the train.
Can you offer additional services for groups chartering the Belmond Andean Express?
Yes, we can offer tailored programmes, depending on your requirements.
Terms & Conditions
Visit our Terms & Conditions page or contact us for more information.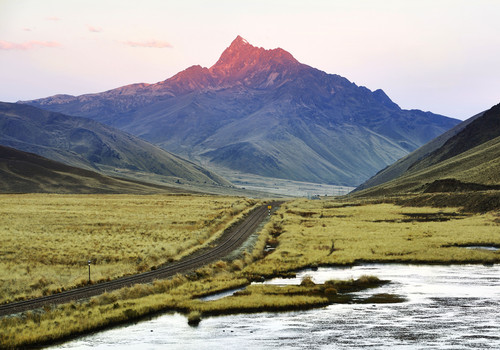 Experience vibrant cities and spellbinding natural wonders.
Read more and book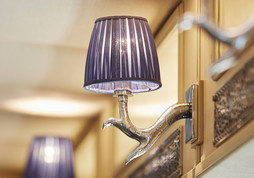 Take a closer look at the train and the inspiring journey.
View gallery