Florence, Italy
For those wondering where to stay in Tuscany, Florence offers a untold cultural riches just waiting to be discovered. Ruled by the powerful Medicis for centuries, the city abounds in magnificent art and architecture. It was the birthplace of the Renaissance and the most important city in Europe from the 14th to early 16th centuries.
Alongside its treasure-filled galleries, museums and churches, Florence is famous for its picturesque bridges. The most famous of these, the Ponte Vecchio, is lined with jewellery shops that seem to be suspended over the water.
Getting Here
Courtesy Shuttle Bus
A courtesy scheduled shuttle bus operates between the hotel and Piazza della Repubblica in front of La Rinascente department store, in Florence's historic centre.
Low Season
Leaves the hotel every 60 minutes from 8:30 am to 7:30 pm
Returns from Piazza della Repubblica every 60 minutes from 9 am to 8 pm
High Season
Leaves the hotel every 20 minutes from 8:30 am to 7:30 pm
Returns from Piazza della Repubblica every 20 minutes from 9 am to 8 pm
Please note that our shuttle bus has a maximum capacity of eight passengers.
Contact us for detailed schedules and more information.
Arriving by Air
10km from the hotel (20 minutes' drive), Florence Airport (FLR) offers domestic and international flights. 


Pisa International Airport (PSA) is 72km from the hotel (60 minutes' drive) and provides a wide range of international connections. 

Bologna Airport (BLQ) offers a range of domestic and international flights and is 115km from Belmond Villa San Michele.
Arriving by Train
Florence Santa Maria Novella railway station is a 15-minute drive from the hotel.
Limousine Transfers 

We will be pleased to arrange a private car and English-speaking driver. Please contact us for prices and details.
Arriving by Car 

If you are arriving in your own car, please proceed to the main entrance of the hotel, where our concierge will park your car for you. There is no charge for parking.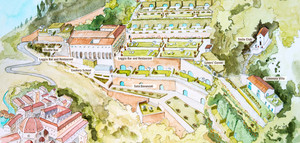 From the hotel's romantic Lover's Corner to Florence's top artisan shops and antique dealers, explore the hotel grounds and the beautiful city that surrounds it.
Download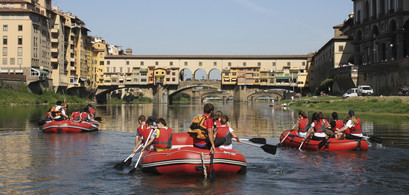 Make the most of your stay in Florence with our selection of exclusive activities and excursions.
Find out more