Discover Florence
VILLA SAN MICHELE, A BELMOND HOTEL, FLORENCE
Via Doccia 4, 50014 Fiesole, Florence, Italy
If you're wondering where to stay in Tuscany, Florence is a must. The city radiates magnetic power—a palpable energy steeped in drama and legend. Much of this is down to the Medici family, who ruled here for centuries. Florence is a love-letter to their artistic, scientific and architectural patronage.

Arrive here and you won't be able to resist delving deeper. Il Duomo, the Uffizi Gallery and Ponte Vecchio are all within easy walking distance of each other. The adventure is in finding your way through the city's narrow, cobbled streets. Villa San Michele sits high in the hills of scenic Fiesole, overlooking the city. From here, the birthplace of the Renaissance unfolds seductively at your feet.
Villa San Michele
Via Doccia 4
50014 Fiesole, FlorenceItaly
Villa San Michele is within easy reach. You'll find us...
a 30-minute drive from Florence Airport (FLR)
a 75-minute drive from Pisa Airport (PSA)
a 15-minute drive from Santa Maria Novella Railway Station
Open in Google Maps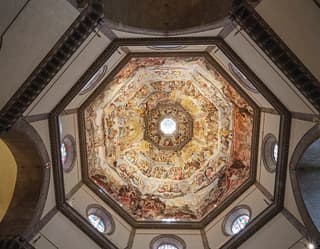 Destination Guide: Unlock Florence
It's been well over a century since Florence spent a brief five-year spell as Italy's capital. Today, Rome may take centre stage but Tuscany's beating heart has never felt so captivating. While the city has one foot rooted in Renaissance splendour, the other strides out into a future filled with some of the world's finest food, music and fashion.
Read the guide
D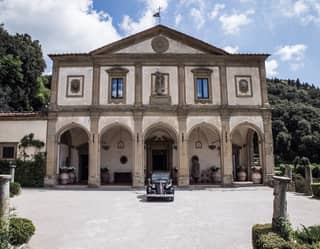 Arrivals
Limousine Transfers We can arrange a private car and English-speaking driver to escort you to and from the hotel. Get in touch to find out prices and details
Arriving by Car If you're arriving in your own car, proceed to the main entrance of the hotel, where our concierge will park for you. There is no charge for this service.
Book now
A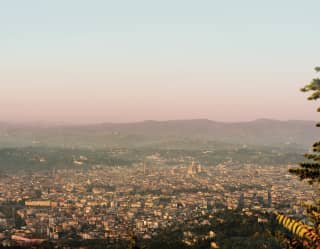 Courtesy Shuttle Bus
Set off from our hotel and be surrounded by the buzz of Florence city centre in just 15 minutes with our complimentary shuttle service.
This service is available upon reservation from 8:30am to 8pm Leaves from the hotel and returns from Piazza della Repubblica Maximum capacity is eight passengers. Contact us for detailed schedules.
Contact us
Courtesy Shuttle Bus
Thank you for your interest in Belmond.
Prefer to talk? You can call us on 1 800 237 1236
C
Concierge Recommendations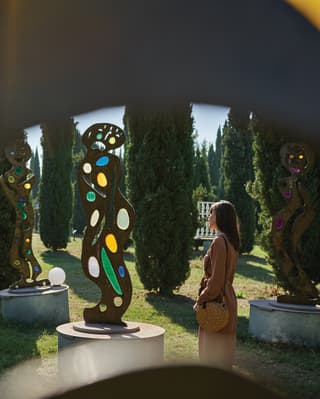 Tuscany's Creative Countryside
The artistic heritage of Florence goes beyond the city boundaries and into the countryside. Dotted among the Tuscan hills are a series of remarkable art parks. Each is a feast for the senses, best enjoyed on an exclusive tour.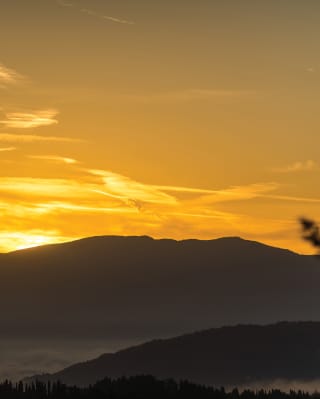 On Location with Leonardo
Follow in the footsteps of Leonardo da Vinci. Take an early morning stroll across Monte Ceceri park. At the hilltop, you'll enjoy spectacular views across Florence, from the very spot where Leonardo launched his flying machine in 1506.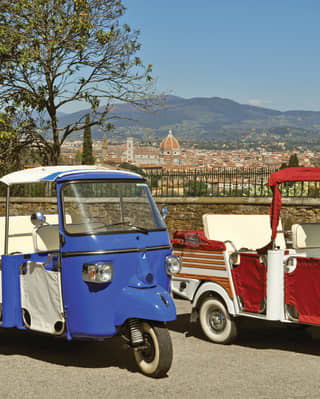 Hidden Florence by Ape Calessino
The electric Ape Calessino car is a mid-century Italian icon. Head out on a sunset tour of Florence and enjoy access to the city's hidden treasures––usually out of bounds for motorists.