A legend back on track
Reignite the romance of the rails and embark on a legendary journey as the Venice Simplon-Orient-Express returns to the tracks
Embrace your love of the journey as we welcome the world's most iconic train back to the rails. Step aboard and be whisked back to an age of timeless nostalgia and boundless glamour. Take indulgence to phenomenal heights in our new grand suites, and be enchanted by spellbinding new destinations as we launch exclusive new routes. Together we'll write the legends of tomorrow. 
View journeys

Trusted for travel
Providing an ever safer environment for our guests and teams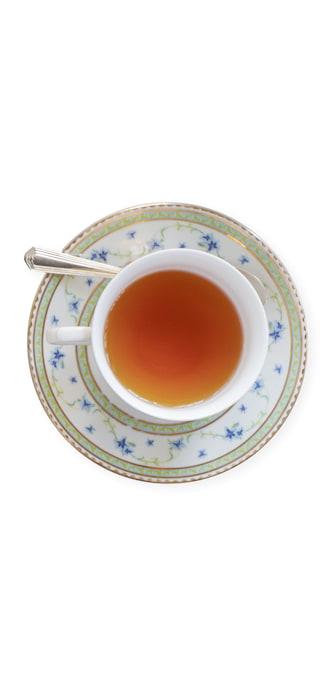 We have worked hard to make sure we're ready to welcome back our guests from around the world.
The Belmond experience is defined by incomparable service, timeless retreats rich with culture, natural wonder and genuine care. Within our walls, our guests will once again experience moments of magic, among those who matter most. Please visit our Covid-19 Response page for details on safety practices and flexible booking policies.
Learn more
Grand Suites
Grand Suites
On a train where peerless luxury class is the standard, the exquisite Grand Suites command an almost euphoric sense of grandeur. Be swept up in a sense of unbridled indulgence, previously known only to travel royalty of the golden age.
Our six Grand Suites draw inspiration from the romance, adventure and style of the city's they are named after—Vienna, Prague, Budapest, Paris, Istanbul and Venice.
Explore
Accommodation
Accommodation
Our elegant cabins have perfected the art of travel. Rich details, including fine fabrics and glossy wood panelling, whisk you back in time.
By day, Twin Cabins let you admire the passing scenery from plush banquette seating. At night they are transformed into inviting bedrooms with soft lighting and crisp sheets. The ultimate in luxury, Cabin Suites offer extra space to unwind.
Explore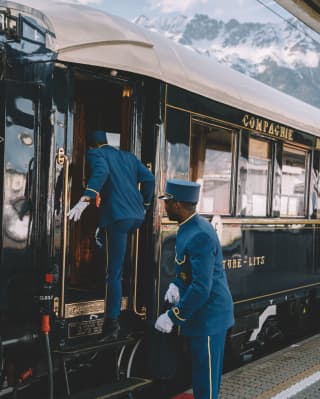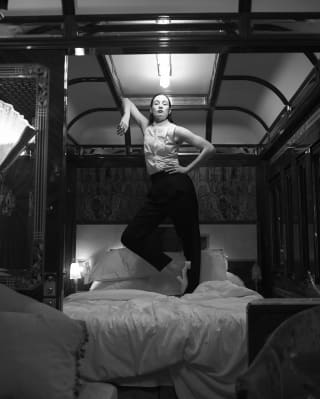 Let's embrace the mystery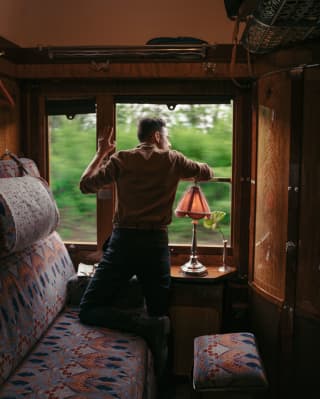 Let's surrender to the journey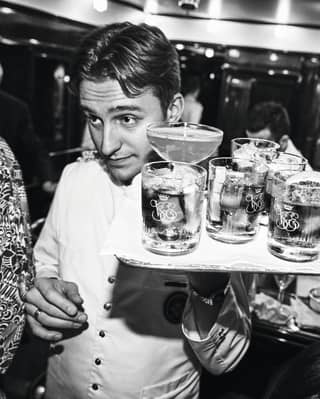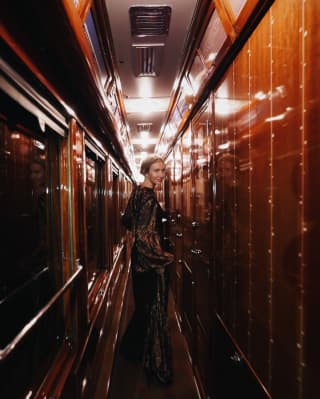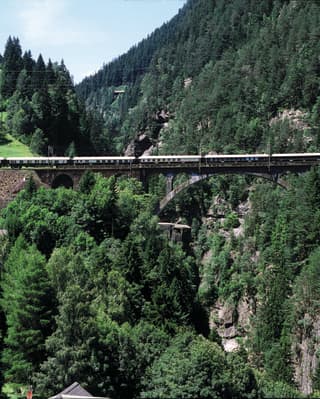 Let's Venice Simplon-Orient-Express Together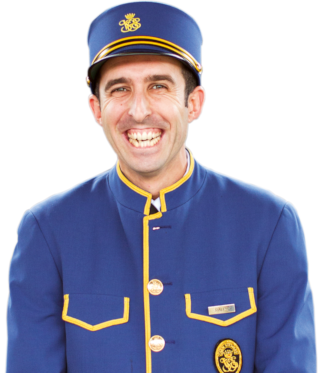 As first to rise and last to bed, I ensure our guests are in safe hands along the way.
Your stay aboard the Venice Simplon-Orient-Express should be as unique as you are. Our dedicated stewards are happy to help with any request. Every detail is taken care of, leaving you to experience the romance of train travel in perfect comfort.
The Experience
Local Delicacies
Brittany lobsters or Provencal tomatoes: enjoy specialities from stops along the way.
Learn more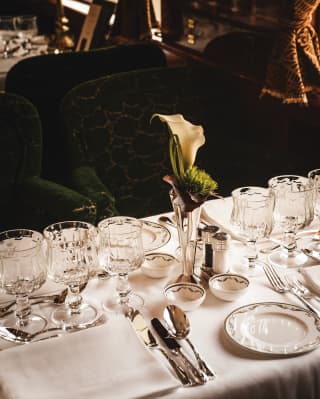 The Restaurants
Try all three of our stylish dining cars, each brimming with personality.
Learn more
See more of Europe with Belmond
Embark on the ultimate adventure with our collection of celebrated hotels, trains and river cruises.