STUDIO SUITES
Our Studio Suites provide the utmost comfort while reflecting the authentic charm of Belmond Palacio Nazarenas.
Reservations

Offering every conceivable luxury, accommodation features include a personal bar and 24 hour butler service. All Studio Suites can also be enriched with oxygen through the air-conditioning system to help combat altitude sickness. You may also choose to have your room scented with the subtle aromas of Andean flowers and herbs.
Studio Suites
Found across the hotel, our Studio Suites offer extra-large marble bathrooms and a sitting area. Many also enjoy sublime garden views.
Inca Studio Suites
Located in the historic part of the hotel, these dramatic suites combine contemporary comfort with original Inca features and courtyard views.
City View Studio Suites
Located on the hotel's second and third floors, these suites benefit from an inviting balcony overlooking the San Blas district of Cusco.
Deluxe Studio Suites
Savour the luxury of space with these oversized suites. Situated close to the pool, they include views of the garden and many include a personal terrace.
Deluxe City View Studio Suites
These suites offer the same indulgent features as our City View Studio Suites but with extra added space. Beautiful balconies provide the perfect place to soak up the views of San Blas.
DETAILS
King-sized or twin poster beds
Peruvian marble bathrooms
Size: from 40 m2 to 74 m2 / 430 ft2 to 796 ft2
AMENITIES
24 hour butler service
Bar with espresso and tea making facilities, nibbles and pisco station
Satellite TV and sound system
Wireless internet and iPad with Nazarenas' App
In-suite boutique (upon request)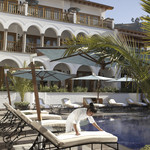 Advance Purchase Offer
Book your stay in advance and receive great savings at this luxury hotel. Peru offers untold adventures; plan yours today.
Read more and book
COMPARE ACCOMMODATION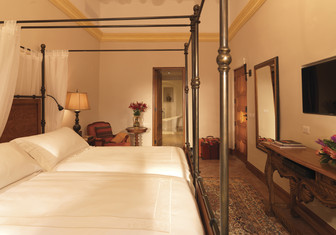 Junior Suites
King-size or twin poster beds
Spacious bathroom
Size: up to 37 m2 / 398 ft2
Full details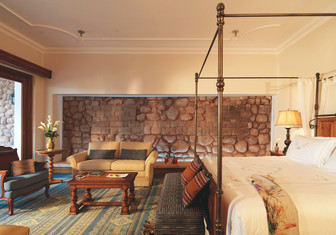 Studio Suites
King-sized or twin poster beds
Peruvian marble bathrooms
Size: up to 74 m2 / 796 ft2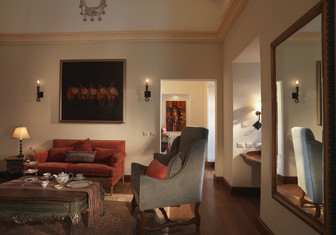 One Bedroom Suites
King-sized or twin poster beds
Spacious lounge
Size: up to 68 m2 / 731 ft2
Full details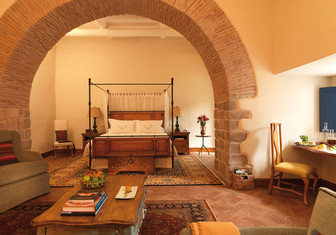 Signature Suites
King-sized beds
Beautiful balconies
Size: up to 130 m2 / 1,399 ft2
Full details