Discover Sacred Valley
RIO SAGRADO, A BELMOND HOTEL, SACRED VALLEY
Km. 75.8, Carretera Urubamba-Ollantaytambo, Valle Sagrado, Cusco, Peru
The Sacred Valley stretches out from Pisac to Ollantaytambo, an area that once formed the heart of the Inca Empire. Mystical ruins still emerge from the surface of the earth alongside the towering Andes. Cloaking the hustle and bustle of daily life, a soothing hush lingers in the air above the valley—a gentle reminder to reflect on this region's fascinating past and enchanting natural beauty.

Rushing through the seam of the valley is the Urubamba River. Crystal clear lakes, dramatic gorges and trickling tributaries form in its wake. To the north the majestic Machu Picchu rises. Nestled in the valley further south is Rio Sagrado. Our rural oasis is the perfect base from which to explore this ancient paradise. Or to simply relax and be pampered Peruvian style.


Rio Sagrado
Km. 75.8 Carretera Urubamba-Ollantaytambo
Valle Sagrado, Cusco
Peru
Rio Sagrado is within easy reach. You'll find us...
a 5-minute drive from Urubamba Town
a 15-minute drive from Ollantaytambo Train Station
a 70-minute drive from Cusco
an 85-minute drive from Alejandro Velasco Astete Airport (CUZ)
a 1.75-hour train ride from Machu Picchu
Open in Google Maps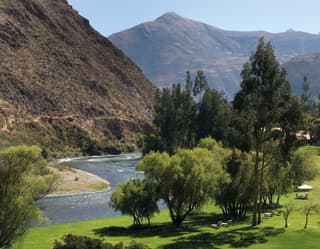 Destination Guide: Unlock Sacred Valley, Peru
When the Incas moved north of Cusco to the Urubamba Valley, they knew they had come across sacred land. With a rolling river mirroring the Milky Way, fertile soil in which crops could flourish and a pleasant year-round climate, this land would become home to one of the world's greatest civilizations. They left long ago, but the valley remains honored, seemingly untouched by the hands of modernity. This is a place to unwind, to uncover rich history, but most of all to reconnect with nature.
D
Concierge Recommendations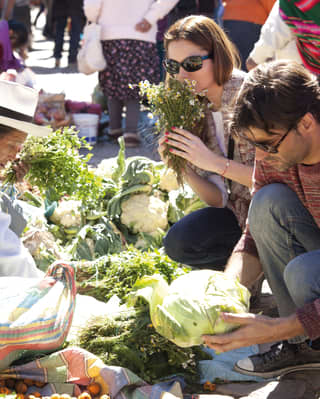 Urubamba Market
Take a short drive into Urubamba to peruse the local market. Each Wednesday and Friday, the high Andean communities descend from the mountains with livestock, fresh fruit and vegetables. It's well worth arriving to see this vibrant spectacle—the atmosphere is irresistibly festive.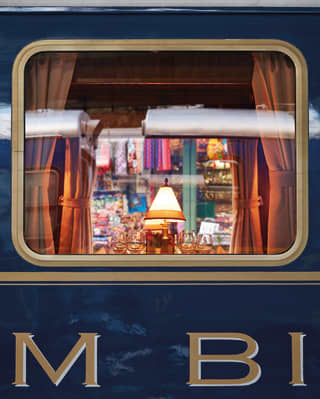 Catch a train to Machu Picchu
Reaching the peak of Machu Picchu doesn't need to be an onerous trek. Hop aboard the Hiram Bingham, a Belmond train, to journey in style. You'll enjoy fine-dining, lively entertainment and captivating views. For an immersive voyage through the Andes, step aboard the Andean Explorer, a Belmond train, to see Cusco, Lake Titicaca and Arequipa in unparalleled luxury.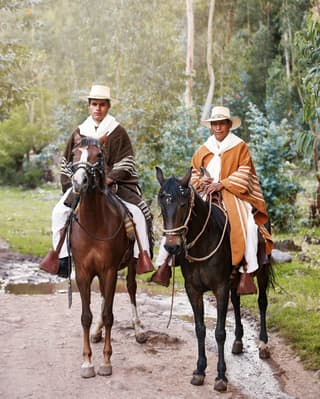 Horseback Riding
Head out to explore from your base with Belmond. Sacred Valley's rugged, mountainous landscape is ideal for touring by horseback. You'll be fully kitted out at the ranch in nearby Huarãn. As you trek through forests, passing creeks and waterfalls you'll encounter breathtaking views of this Peruvian paradise.