Dining
BOOK
Request a Table
Thank you for your interest in Belmond.
Prefer to talk? You can call us on +51 1 610 4000
Around the world in 80 flavors
Transport your tastebuds with a complete Peruvian immersion. Raising the bar on excellence for Lima restaurants, Miraflores Park offers the full spectrum of fusion dining and informal gourmet. After, step into the most sizzling hotel bar in Lima––Peru nightlife, perfected.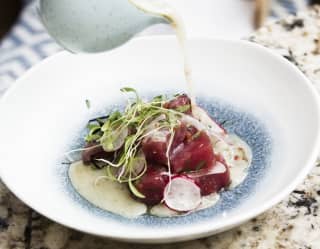 Sunday Buffet at The Observatory
Enjoy our delicious buffet lunches next to the best views of the Pacific Ocean. Savour a variety of gastronomic options, from our ceviche and seafood station, to a la carte entrees.
Every Sunday, 1pm to 4pm
Contact us to book: Tel: +51961987359 | Email: observatory.mph@belmond.com
S
Tragaluz
Tragaluz
Stylish, fresh and framed by impeccable gardens, Tragaluz is the place to see and be seen in Lima–South America's culinary capital.
Arresting art and chic interiors set the scene for an experience of culinary theater. Choose from a selection of Peruvian and international dishes, all exquisitely woven into menus that find critical acclaim worldwide. Care to join us? Your cocktail awaits on the terrace, a perfect place to start.
The Observatory
The Observatory
The Observatory restaurant is located on the 11th floor, with spectacular views of both Lima and the Pacific Ocean.
An irresistible breakfast menu offers fresh breads, pastries and local Peruvian specialties. Charcuterie, fruit and eggs cooked to order ensure a hearty start to your day.
Opening times:
Monday to Saturday: 6:30am–10am
Sundays: 6:30–10:30am
Belo Bar
Belo Bar
While in Lima, Peru nightlife comes alive at Belo Bar. A favorite with the city's trendsetters, the bar's stylish interior and refined cocktail menu is a consistent crowd-pleaser.
Explore an extensive menu of innovative cocktails, or enjoy a light bite in a stunning location. Pull up a seat, order our famous cheese platter and have the bartender pour you a glass of crisp wine or a cocktail to match.
Opening times:Monday to Sunday from 10am to 12am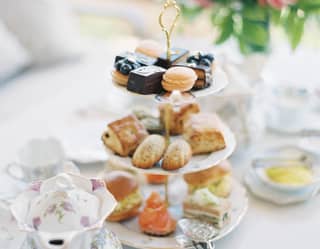 Tea Time at Belo Bar
Tuesdays and Thursdays
Share special moments together as you indulge in a delectable afternoon tea. Sink into a spot in our cosy library or the stylish bar and tuck into a selection of treats.
From 4-7pm
Contact us to book: Tel 6104000 ext.224 | Email belobar.mph@belmond.com
T
Private Hire
Let us help you plan an unforgettable event.
Got a Special Request?
Contact us
Got a Special Request?
Thank you for your interest in Belmond.
Prefer to talk? You can call us on +51 1 610 4000