DESTINATIONS
From the vibrant city life of Cusco to the lakeside ambience of Puno, Peru, journeys aboard the Belmond Andean Explorer transport you to the country's most unmissable sights.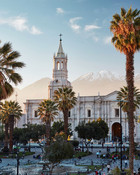 Arequipa, Peru
Nicknamed the White City for its enchanting white-stone buildings, Arequipa is one of the most important settlements in Peru. Visitors here will discover a delightful mix of indigenous and colonial Spanish architecture, earning it recognition as a UNESCO World Heritage site. Visit the buzzing markets, the enchanting Catholic churches or simply soak up the ambience.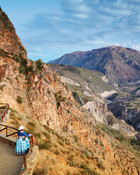 Colca Canyon
A sweeping area of breathtaking beauty, Colca Canyon is one of the world's deepest canyons. As you travel through you'll spot several remnants of Inca and Pre-Inca architecture alongside alpacas, eagles and the mighty Andean condor. The valley is also a hub for indigenous culture, with numerous small towns offering local crafts and ancient spiritualism.
Cusco, Peru
Explore Peru's most happening city. Cusco's rich and dramatic history can be felt as you explore the streets today. Beautiful Spanish colonial buildings sit alongside Inca ruins and terraces, interspersed with intriguing galleries and modern restaurants.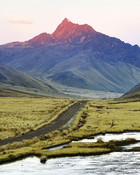 La Raya Mountain Range
An impressive stretch that marks the divide between Cusco and Puno, La Raya is a photographer's dream. The range features a number of impressive snow-dusted peaks, while llamas and alpacas casually graze at the lower levels.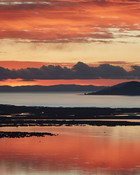 Lake Titicaca
Get swept up in the beauty of the largest lake in South America and one of the highest in the world. Lake Titicaca is home to many floating islands. Uros is a collection of hand-made floating reed rafts. Taquile, with its picturesque agricultural terraces, boasts a way of life barely touched by time. The handcrafted textile art of the island is celebrated as some of the finest in the world.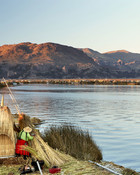 Puno, Peru
The tranquil port city of Puno sits beside Lake Titicaca, with spectacular views across the floating islands. Old architectural gems are peppered among more modern structures. The result is a town brimming with charm and personality, and a reputation for hosting some of the best bars in all of Peru.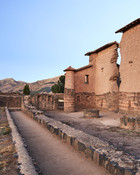 Raqch'i
An archeological site located southeast of Cusco heading towards Puno, Raqch'i was once an important control site that grew rapidly with the Incan Empire. The fascinating ruins represent a mix of religious and administrative buildings. Most notable is the large ruined temple devoted to Wiracocha, the creator deity of the Andean-Incan mythology.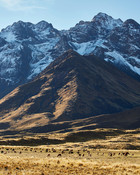 Sumbay Caves
North of Arequipa, these spectacular caves are home to some 500 paintings. These spellbinding etchings and depictions are thought to be made by some of the first settlers, and are estimated to be between 6,000 and 8,000 years old.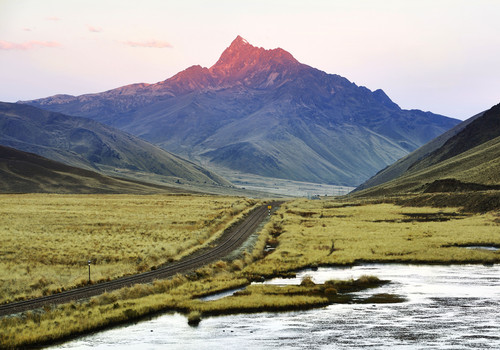 Experience vibrant cities and spellbinding natural wonders.
Read more and book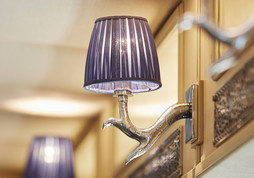 Take a closer look at the train and the inspiring journey.
View gallery