DESTINATIONS
Cruise along the Rhône River and Canal du Midi and let our crew show you the little-known highlights of France.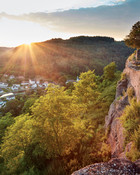 Alsace
Alsace is an inescapably romantic region, where traditional French heritage blends beautifully with German architecture. Aboard Belmond Lilas you'll take in many of the area's highlights. From the sandstone cathedral of Vosges and medieval ruins of Lutzelbourg Castle to award-winning breweries and contemporary art museums, every day is sure to inspire.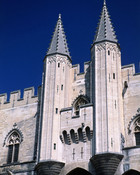 Avignon
Lying on the banks of the River Rhône, Avignon was once the seat of seven successive popes, making it the centre of the Roman Catholic world. This influential moment in the town's history is still honoured at the Palais des Papes. Avignon is also home to the country's biggest arts festival, held over several weeks each July.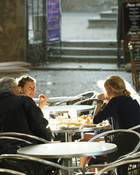 Béziers
Béziers in Languedoc-Roussillon is known for its colourful combination of wine and bull fighting. Experience both during its four-day festival in mid-August. This quiet town's small roads and discreet cafes offer you a real taste of Southern France. Sat atop a rocky spur, marvel at views over the surrounding Orb River and Canal du Midi.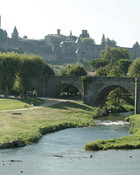 Carcassonne
Carcassonne is a UNESCO Wolrd Heritage Site dating back to 3,500BC. Well-preserved towers and ramparts offer a sense of the impenetrable fortress it once was. Today, this bustling town is host to magnificent Michelin-starred restaurants, picturesque shops and cafes.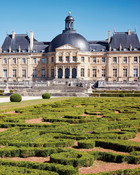 Champagne
Champagne is known the world over for its celebrated wineries, including Billecart Salmon and Hautvillers, "the birthplace of champagne". However, visitors will also find a stunning selection of architectural and historical gems—from the baroque Château de Vaux-le-Vicomte, to the gothic cathedral of Reims.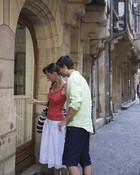 Dijon
One of the most postcard-perfect cities in France, Dijon boasts an eclectic mix of architectural styles owing to its long, rich history. Take the opportunity to explore some of the historic sights, including the Ducal Palace and Notre Dame de Dijon. It is also home to the famous Grey Poupon mustard shop, which is still made to an ancient recipe.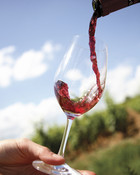 Languedoc-Roussillon
Home to many small villages and beautiful countryside, pass through this enchanting region as you journey along the Canal du Midi. It is one of the country's oldest major wine producers, famed for its ripe and rich reds. Languedoc-Roussillon is also noted for its cuisine, using fresh local produce such as thyme, sorrel and tomatoes to produce dishes lighter than those from Northern France.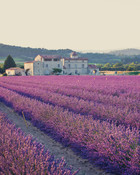 Provence
The enchanting light and beauty of Provence has long attracted artists from Van Gogh to Renoir and F. Scott Fitzgerald. Stretching from Alpine summits to the Mediterranean, vineyards and fields of lavender lie in between. The region is also noted for its historic architecture. Arles has one of the world's best-preserved Roman amphitheatres.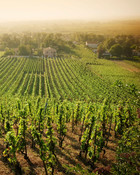 Rhône Valley
The Rhône Valley is dominated by the River Rhône which flows from the Swiss alps to the Mediterranean. Let it take you through a landscape lined by vineyards and distant mountains. The uplands are full of grazing cattle, while the southern flood plains grow fruits.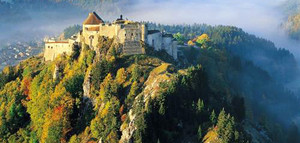 Extend your holiday with a short break to one of the many enchanting destinations in France.
Find out more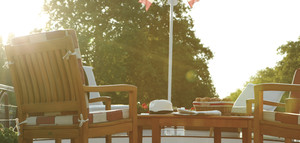 Find the perfect reason for the trip of a lifetime.
View offers