A Grand Literary Day Out in Henley
IN CONVERSATION WITH SEBASTIAN FAULKS AND SUSIE DENT
Departs at 09:30
Fri, 17 Nov 2023 from London Victoria
Arrives at 20:00
Fri, 17 Nov 2023 to London Victoria
Price from $
£435 per passenger
Currency converter
Some commonly used currencies are listed, and more are available in the dropdown menu below.
Which currency are you looking to convert to?
Your Journey
Join us aboard our storied train to attend an exclusive event in partnership with Henley Literary Festival. Enjoy a sparkling afternoon of wisdom, wit and authorly insight as you're treated to a privileged audience with two of the UK's most celebrated authors.
British Pullman invites you to enjoy audiences with authors Sebastian Faulks and Susie Dent as they discuss their most recent books. A signed copy of each book is included per couple. Your journey begins at London Victoria Station as you board British Pullman and take your seat in your sumptuous carriage. Note your steward's iconic uniform as you're guided to your comfortable armchair at a pristine table with a view. Over a sparkling Bellini cocktail, take time to absorb the authentic 1920s décor and craftsmanship, with vintage details ranging from polished marquetry to brass luggage racks. Savour a delicious brunch as the train makes its way through leafy landscapes to Twyford, in Berkshire. On arrival at Twyford Station, board your coach for the transfer to Henley-on-Thames, set on a broad stretch of the river and considered one of the most beautiful market towns in England. Your destination today is the baroque-style Town Hall in the centre of the Market Place. Make your way upstairs where a sparkling reception awaits, then take your seat to welcome Susie Dent to the stage. The well-known lexicographer and television personality has reigned over Dictionary Corner on Channel 4's Countdown since 1992. She has written a number of books sharing her passion for words, the latest being An Emotional Dictionary. After a one-hour Q&A session with the author, led by an interviewer, enjoy a 45-minute interval, during which you may wish to stroll around Henley or have your signed copy personalised. Return to your seats as the wonderful Sebastian Faulks arrives to discuss his recent book. The best-selling novelist is known for his historical works, such as Birdsong and Charlotte Gray, both of which were made into movies, and his most recent book, Snow Country, set in wartime Austria. After the fascinating discussions with Sebastian, board the coach for the journey back to Twyford Station where British Pullman is waiting. Glass of champagne in hand, enjoy the buzz of conversation in your carriage as you share your thoughts on the afternoon's authors. A delectable three-course dinner, accompanied by our sommelier's choice of wine, is served as the train travels back to London. Prior to arrival at Victoria, enjoy tea, coffee and petits fours.
Includes
Round-trip travel aboard the British Pullman luxury train
Welcome sparkling Bellini
Delicious three-course brunch on the outward journey
Morning tea and coffee
Q&A discussions with Susie Dent and Sebastian Faulks at Henley-on-Thames Town Hall
Champagne reception back on board
Sumptuous three-course dinner
Wine specially selected by our sommelier to accompany the seasonal menu
Coffee, tea and petits fours
Sebastian Faulks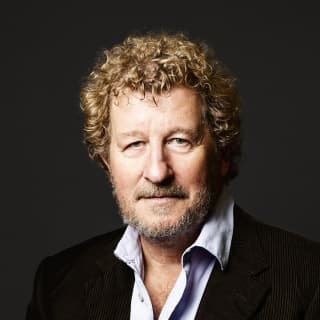 About
Sebastian Faulks
Sebastian Faulks is a British author, journalist, and broadcaster. He studied at Cambridge University before working as a journalist for The Independent and The Sunday Telegraph. Faulks is best known for his novels, including the critically acclaimed "Birdsong," "Charlotte Gray," and "A Week in December."
He has also written non-fiction books and scripts for television and radio, and has won several awards for his work, including the CBE for services to literature in 2002.
Susie Dent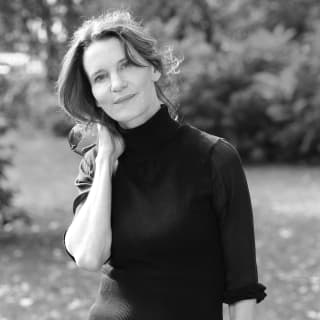 About
Susie Dent
Susie Dent is an English lexicographer, etymologist, and broadcaster, best known for her regular appearances on the popular game show, Countdown. Born in England, Dent studied modern languages at the University of Oxford before beginning her career in lexicography.
She has written several books on language and regularly appears on radio and TV as a language expert.
All aboard
Let us know how many people will be travelling, and how many cabins you'll need.
Continue