Raise a glass to good times
It's not just a getaway. For you it's a total escape. A chance to switch off and live the high life. Rum by the waves in the Caribbean, or sparkling champagne in art deco train carriages. You know "Cheers" in a dozen languages, so you're never without the right words. Good friends, good food, good places are the ingredients you need for a great time. Here are our top experiences to ensure you travel with extra fizz.
From Santa Barbara wine tours to romantic dinners overlooking the Amalfi Coast, we have something for everyone.
Live out a Hollywood fantasy at Belmond El Encanto, the perfect base to explore California's wine culture. Stay with us and experience the wine wonders of downtown Santa Barbara.
Santa Barbara
Find out more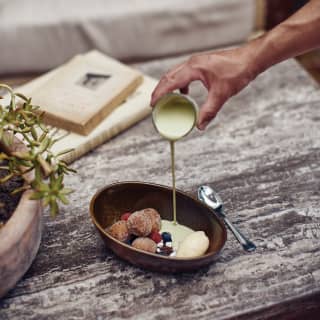 Stay at Belmond Casa de Sierra Nevada and discover the town that stole the hearts of Frida Kahlo and Diego Rivera. At our legendary Sazón cooking school we'll show you how to create a Mexican feast of your own.
San Miguel de Allende
Find out more
The Spirit of a Place
From the champagne of France to the tequila of Mexico, be swept by the delicacies of your destination...
Glide through the heart of the Champagne region, savouring its finest vintages as you go. Sparkling adventures await with Les Bateaux Belmond.
Watch the video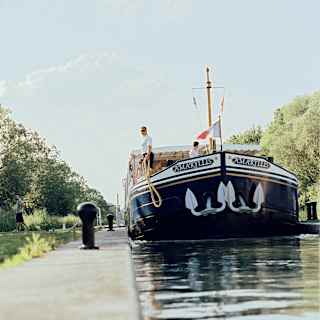 There's a lot of history in France's liquid gold. Journey with us along the Marne Valley and uncover the rich details of champagne.
Read the article