The School of Earthly Delights
Garden to plate is a concept long championed by Belmond Le Manoir aux Quat'Saisons. Now, with the launch of the Raymond Blanc Gardening School, we can all start growing produce to transform into tasty cuisine.
SET IN Belmond Le Manoir aux Quat'Saisons' famed organic gardens, the Hartley Botanic Glasshouse looks out over beds of succulent produce. All around, expert gardeners busily tend rows of lettuce, beetroot, fennel or vibrant autumnal squash.
Now, with the thrilling launch of the Raymond Blanc Gardening School, the Victorian-style glasshouse is taking on a new role. As well as nurturing delicate herbs and vegetables, it will become this Oxfordshire hotel's place of horticultural learning, where keen gardeners are cultivated.
PASSION FOR SHARING
Head gardener Anne Marie Owens explains how the idea of the school took root. "It's been a vision for Raymond for a number of years. He's always placed huge importance on how things are grown, made, produced. He's fascinated by botany, the science of the soil, how the weather changes. Everything we sow, we record the varietal, how long it takes to germinate, how many times we've grown it. So we've built up a huge amount of knowledge over the last 30 years.
"Raymond is passionate about sharing knowledge. And we realised guests are really interested in it. They love seeing the vegetable garden and understanding what the chefs do with the produce. So he said, "Let's do this". After the cookery school it seemed an obvious next step to develop a gardening school."
Anne Marie and her team will lead courses on topics ranging from seasonal vegetable growing to fruit tree pruning. In due course, classes by other specialist growers will be introduced.
Standing at individual garden stations, with samples of compost or smatterings of seeds, guests will glean what to plant, how to plant and when to plant. The goal: to grow the kind of edible produce sighed over each day in Monsieur Blanc's two-Michelin-starred restaurant.
Anne Marie aims to encourage guests to experiment with different varieties. "For example, sea kale looks beautiful all year round with its bluey-green leaves, and it smells and tastes of honey. We'll urge guests to know what the different parts of a plant can be used for. Take coriander, for instance. The leaves are edible, the flowers are edible—lift up the roots and they're delicious too."
TINY GARDENING
A no-doubt popular course will be on micro greens. "We'll pass on all our top tips. All the mistakes we've made, we can tell them to avoid! Details of the compost, what works best in the different seasons. It'll be very hands-on, not a lecture. We want to encourage people to grow the tender greens at home and then throw great dinner parties. We can tell them which micros go with fish or risotto. What needs to be propagated in a seed tray, what can manage in a yoghurt pot. Whether people have a window box or acres of land, they can produce exciting vegetables.
"And we can give other advice", continues Anne Marie. "For example, when there's been an autumn glut, we can talk about freezing, pickling, making chutneys. I tried a runner-bean chutney the other day. It was amazing! We'll give guests a handy information pack to take away, with details of nurseries and so on. My team and I are really proud of what we do and so excited to be sharing our knowledge. We can't wait."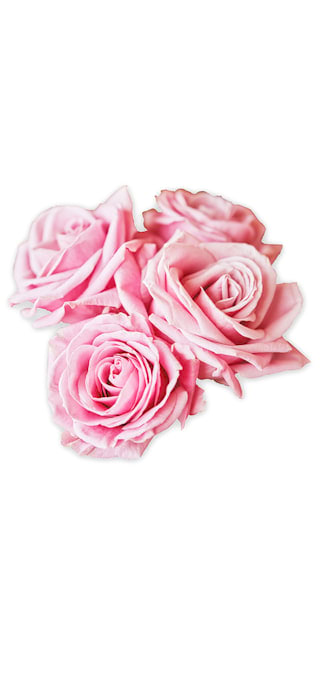 We've built up a huge amount of knowledge over the last 30 years