Mother City, Mother Nature
Cape Town is known as Mother City—fitting considering its respect for Mother Nature. Discover why this mountainous metropolis has an environmental record to make other cities green with envy.
By Steph Green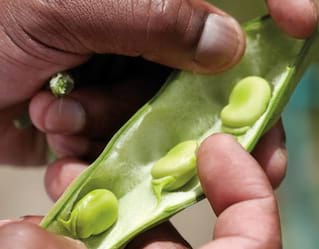 DOWN TO EARTH
As we enter a new decade, the environment is a topic on everyone's radar. According to the ethical institute Ethisphere, Cape Town is flying high in the global rankings. Sustainability has transformed from a buzzword to a serious norm in policymaking. An essential part of Cape Town's outlook involves local people and businesses. Thanks to its fertile terrain and layout, the city has preserved an abundance of green spaces. This has been crucial in supporting farmer's markets and contributing to the rise in locally sourced food. Initiatives abound, such as the rise of urban farming complexes and increased use of energy from commercial wind farms. The small leaps have also made a big difference. From plastic-free shopping and solar-powered coffee carts to more cycle routes, every little action makes a difference. It's these small touches that have helped Cape Town become one of the most sustainable cities in the world.
From a culinary perspective, top chefs are opting for farm-to-table dining. Fresh, local and seasonal produce takes precedence on many luxury menus. Increasing numbers of vegan eateries are emerging in Cape Town's streets too. This is in line with expanding global awareness about animal farming's harmful effect on the environment. South African chefs are beginning to treat vegetables with the same loving attention as the finest cut of succulent Springbok. Sustainable wine farms are offering eco-friendly oenology tours, self-styled as 'wine safaris.' After all, what better reward is there for saving the planet that a sip of chilled Methode Cap Classique?
D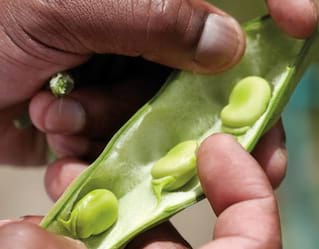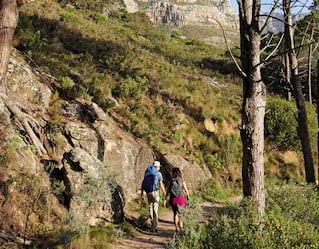 EMISSION-FREE ACTIVITIES
An important part of Capetonian allure is the treasure trove of activities available. Activities that, importantly, don't cause harm to the environment. When a city is this beautiful, the urge to immerse yourself in the natural surroundings can be irresistible. The fittingly named Cape of Good Hope invites visitors to marvel at its rugged trail, where the sparkling sea splashes against the coast.
As the sun rises and the mist rolls gently off Table Mountain, don your hiking shoes and head up to reach the panoramic peak. Or, try your hand at outdoor yoga—a restorative sun salutation does wonders for the soul. Connect with the power of nature while surfing. Cape Town boasts swelling waves that beg to be conquered, framed by dramatic mountain scenery. Embark on an afternoon stroll at the Kirstenbosch National Botanical Garden. A prismatic array of sweet-smelling flowers greet you here, blooming under the South African sun.
Cape Town takes immense pride in its natural and cultural history, where museums and galleries abound. If centuries-old artefacts are your thing, then the Iziko Museums of South Africa await to delight your curiosity. Or head over to the Southern Guild gallery, which celebrates local craftsmanship with its exhibits on African art and jewelry. Big on culture, little on carbon footprint.
E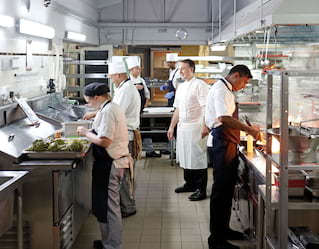 HONORABLE HOSPITALITY
Within the famed pink walls of the Belmond Mount Nelson Hotel, the eco-friendly theme proudly continues. As part of our 'Think Global, Act Local' approach, we purchase as much food as possible from sustainable sources. We follow environmentally conscious practices to reduce the impact of our operations on the world outside. Our love for all things sustainable shines through our Township Farm Tour. Journeying to the Moya we Khaya community food garden, guests can pluck vegetables directly from the soil, which our chefs can later rustle up into a custom salad. Our 'Wasted!' initiative cemented our commitment to environmentally-friendly practises, using up all parts of the ingredient and eliminating waste. When asked what meal on the menu was his favorite, for Chef Rudi Liebenberg, it was a no-brainer. "Cauliflower starter with a cauliflower creme, masala roasted cauliflower, cauliflower salad, pickled cauliflower and a cauliflower pakora. It fits my philosophy of using every part of the ingredient." Just like the beautiful city we find ourselves in, we're committed to an important mentality: waste not, want not.
Visit Belmond Hotel Mount Nelson Hotel
H