Article
Second Act
Compared to escaping into the metaverse, the sensation of being part of a theatre audience is visceral and life-affirming, says pioneering producer and emerging-talent champion Isabella Macpherson. Here's how shared experiences are giving us a sense of freedom again…
Back in the 16th century, after two years of the plague, a young unknown writer got a job as a theatre manager. As audiences returned, he found his mojo and penned two plays that were to prove a huge hit. That writer was William Shakespeare – and adversity is not a new story. In 2020, playwrights, directors and actors faced the precipice of coronavirus with theatres closing and jobs drying up. But what darkened London's West End during the pandemic – the need for reduced proximity and shared space – is what sees it rising, phoenix-like, today.
If anything, it seems that being locked away has made us crave watching performances even more. "The kick I get out of theatre has always been about the shared experience of actors and audiences living a moment of joy or pain, laughter or heartbreak together. Thank God, we can do it again," says prominent writer David Eldridge, whose plays have been produced in the West End. CEO of the Ambassador Theatre Group Mark Cornell agrees: "London audiences are flocking back. The unique act of enjoying live entertainment in the company of friends and family is reviving, stimulating and the perfect way to celebrate our new-found freedom."
Of course, as shared experiences go, promenade productions such as Punchdrunk's The Burnt City – which is set in the ruins of a metropolis after the fall of Troy – take this idea to the extreme. There's also Cabaret at The Playhouse, where the building has been transformed to resemble a jazz club. Here, the performance begins the moment audiences walk through the door. Watching a live show is, says actress Pippa Bennett-Warner, whose past stage roles include Cordelia in King Lear, "a form of escapism I didn't know was possible. That's the thing with theatre, it's magical and I can't imagine a world without it."
Many playwrights saw lockdown as a period of consolidation, using the downtime to focus on projects that would shine once doors opened again. At my company Platform Presents, where we showcase upcoming talent (writers, actors, directors), our annual Ambassador Theatre Group Playwright's Prize has garnered increased interest. The number of scripts submitted in 2022 was 50 percent more than the previous year, coming in at a bold 1,174, and we read a life-affirming breadth and diversity of voices whose plays were challenging and uplifting in equal measure.
There are a cluster of London theatres long-known for championing new voices – including The Royal Court (a few blocks from The Cadogan hotel), The Bush Theatre (excellently programmed by Lynette Linton and Daniel Bailey), The Hampstead Theatre and The Young Vic – and these continue to be hubs of creativity. The Soho Theatre, for instance, states that it is 'committed to supporting new and early career writers and artists who are creating work that is bold and dynamic, telling stories that sit outside of the mainstream.'
Alongside new names emerging, what's most exciting about the London theatre scene right now is the way older voices are being reinterpreted through brave programming, as theatres embrace themes that are relevant for our future. Under the artistic directorship of Matthew Warchus, in June 2022 the Old Vic staged Jitney by August Wilson, one of the great chroniclers of the African-American community in the 20th century. Actress Viola Davis has said of Wilson's writing, "he captures our humour, our vulnerabilities, our tragedies, our trauma. And he humanises us. And he allows us to talk." Across the river, artistic director of the Donmar Warehouse Michael Longhurst put on Henrik Ibsen's The Doll's House Part II this summer. An age-old story is dynamically taken forward as audiences rejoin Nora, one of the main characters, 15 years after she left her marriage.
As Eldridge concludes: "I know the theatre has been in mortal danger, and I'm not sure where it goes next. But for me, this moment isn't about what the zeitgeist play is or for peering into a crystal ball, but rather celebrating being able to gather in a room and share in a story. Pretty much any story told in any way."
Ones to Watch
The young talent currently making waves on the London stage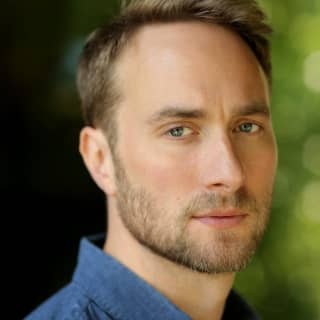 Oliver Chris
Olivier award-nominated actor Oliver Chris has starred in everything from A Midsummer Night's Dream to One Man, Two Guvnors. Now, he is swapping the stage for scripts, having co-written his own play, Jack Absolute Flies Again. Set in WWII, it's a new take on a historical comedy (The Rivals, by Richard Brinsley Sheridan) and premiered at The National Theatre in the summer of 2022.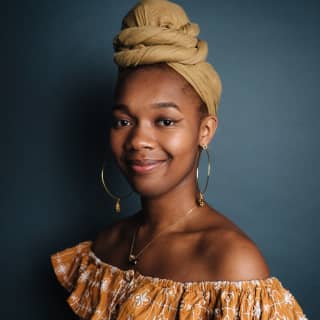 Jasmine Lee-Jones
Playwright Jasmine Lee-Jones scored a huge hit with her debut full-length play Seven Methods of Killing Kylie Jenner, which ran at The Royal Court Theatre and won Most Promising Playwright at the Evening Standard Theatre Awards in 2019. She is currently under commission to The Royal Court and, last year, was mentored by American filmmaker Terence Nance as part of the BFI's Flare x BAFTA Crew programme.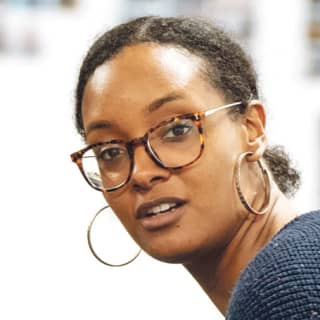 Tinuke Craig
Artistic Associate at the Lyric Hammersmith and a rising-star director, Tinuke Craig's past productions include a large-scale musical of The Colour Purple at the Birmingham Hippodrome and Mike Bartlett's Vassa at the Almeida. Her most recent project was August Wilson's Jitney at The Old Vic; also look out for Blue, a contemporary opera about police violence against African American communities which runs at the ENO in 2023.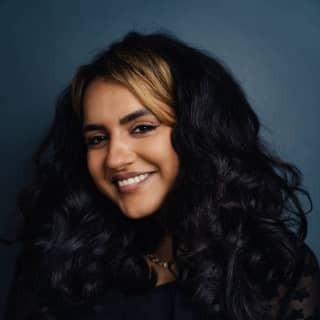 Milli Bhatia
Associate Director at the Royal Court Theatre, Milli Bhatia's 2019 production of Seven Methods of Killing Kylie Jenner was nominated for an Olivier award, and will have a US tour later in the year. Most recently, she directed Chasing Hares at The Young Vic – a tale of global exploitation set in West Bengal.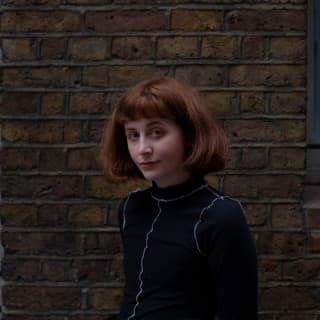 Ezra England
Winner of the 2021 Ambassador Theatre Group Playwright's Prize, Ezra England's first play, Nuclear Children, is being developed for stage and screen. It's a dark comedy about mental health, a submarine accident and a melon.