WHEREVER YOU GO in Sicily you'll discover food is a passionately treasured part of life. For Sicilians, cooking for loved ones is taking care of them. Naturally at Belmond Grand Hotel Timeo we want to take care of you—so we've devised a fabulous culinary excursion to ignite your senses and immerse you in our food-loving culture.
The first part of the trip takes you to the highest active volcano in Europe. Perhaps you wouldn't automatically associate the vast, dark craters and lunar-like landscapes with fine cuisine, and yet Mount Etna's fertile soil nurtures some truly amazing produce. In this awesome setting a surprise is waiting: a sommelier poised to pour you a glass of Sparkling Etna wine and serve it with tasty local delicacies such as strawberries, almonds and pistachios.
Sicily enjoys one of the highest numbers of designated DOP and IGP certified products in Italy, including five from Etna—pistachios, cherries, olive oil, wine and figs. Many of the foods arrived courtesy of other cultures. We have the Arabs to thank for our juicy oranges, for example. Tasting such specialities on the mountain that produced them is a one-of-a-kind experience.
For the second activity you head to a small town near the Alcantara Gorge, where a group of local women passionate about traditional Sicilian cooking have formed a project called Le Mamme del Borgo. Determined not to let the secrets of their cuisine die out, they open their doors to guests for cooking classes. You'll join one of the mamas in her kitchen as she prepares homemade pastas and traditional sweets. Master making much-loved specialities such as pasta alla Norma, pistachio arancini and decadent cannoli and frittelle—all with huge amounts of love.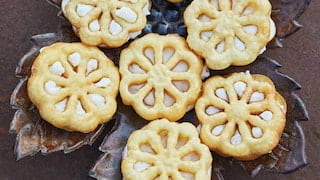 Savour the tastes of
Mount Etna