Discover Machu Picchu
SANCTUARY LODGE, A BELMOND HOTEL, MACHU PICCHU
Carretera Hiram Bingham km 7.5, Machu Picchu, Cusco, Peru
From Peru's Sacred Valley, you can glimpse Machu Picchu emerging above the clouds. The jagged mountain ridge curves inward, concealing ancient Inca ruins. The entire region surrounding the Urubamba River radiates a mystical energy. You'll feel it strongest here at the source—Machu Picchu's legendary citadel.

The nearest town is Aguas Calientes, just a short bus ride away. Sanctuary Lodge, however, is just steps from the lost city. You'll find us nestled in the mountainside, overlooking this breathtaking UNESCO World Heritage site. A stay here will take you to the very edge of one of the world's greatest wonders.
Sanctuary Lodge
Carretera Hiram Bingham km 7.5
Machu Picchu, Cusco
Peru
Find out how to get to Machu Picchu, Peru and Sanctuary Lodge. You'll find us...
a 10-minute walk to Machu Picchu Citadel
a 25-minute drive from Machu Picchu Train Station
a 4-hour journey from Cusco aboard the Hiram Bingham train
Open in Google Maps
Transportation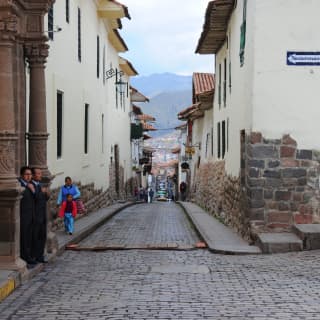 Getting Here
Transportation
The only way to and from the hotel is to take a private bus run by Consettur. Buy your round-trip ticket from the Consettur booth when you arrive at Aguas Calientes train station. Tickets need to be purchased in cash, both US dollars and local currency are accepted.
Bus Time Table
- Aguas Calientes to Machu Picchu: from 5:30am to 3:30pm
- Machu Picchu to Aguas Calientes: from 6:00am to 5:30pm
Buses depart every 20 minutes. The journey takes approximately 30 minutes.
Luggage Assistance
Sanctuary Lodge offers luggage assistance to guests at Aguas Calientes train station in Machu Picchu. Contact travelconcierge.mps@belmond.com with your arrival details to book.
Late Arrivals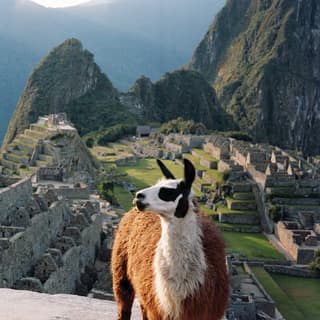 Getting Here
Late Arrivals
If you're arriving after-hours, you'll want to book a private bus with Consettur (taxis aren't available between Aguas Calientes and Machu Picchu citadel). Contact Consettur directly on +51 84 21 1134 or +51 84 22 2125, Monday — Saturday from 8am to 12:45pm and 3pm to 6pm, Sundays or holidays from 8am to 12:45pm.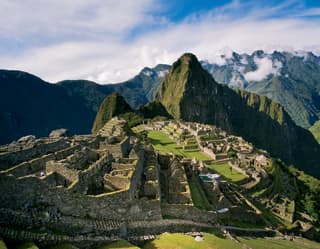 Destination Guide: Unlock Machu Picchu
When Hiram Bingham returned from Machu Picchu in 1911, he told of an ancient city perched high in the Andean Mountains. Some doubted the tales of drama and magic. Yet in the years since Bingham rediscovered Machu Picchu, all who have come here concurred—this is truly one of the most enchanting places on earth.
D
Concierge Recommendations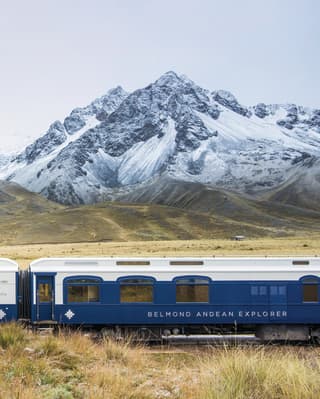 Take the Train
Reaching Machu Picchu need not be an onerous trek. Hop aboard the Hiram Bingham train to journey in style. You'll enjoy fine-dining, lively entertainment and captivating views. For an immersive voyage through the Andes, step aboard Andean Explorer to see Cusco, Lake Titicaca and Arequipa in unparalleled luxury.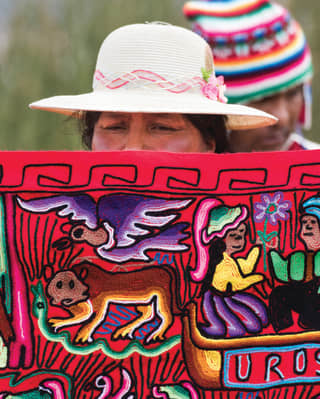 Machu Picchu Market
Head into town to experience the most colorful open-air market in Machu Picchu, Peru. This is the best spot to peruse for souvenirs, or to sample some delicious local produce. You'll find a thrilling assortment of locally made jewelry, handicrafts, ceramics and textiles in every color imaginable.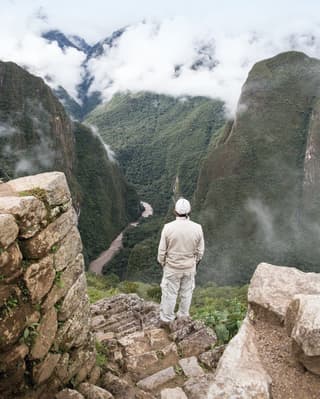 Inca Bridge
Take time during your stay for the 30-minute trek to the mountain's west face. Less known than Sacsayhuamán but equally impressive is the Inca Bridge carved into the mountainside. Legend suggests the bridge was a secret pathway to the citadel. Today, it's a tranquil spot to take in views of the valley below.