A timeless hideaway in the heart of a buzzing city
A cosmopolitan way of life meets old-world glamour at Copacabana Palace. An iconic bar, Michelin-starred restaurant and botanical spa are all waiting to be discovered inside its art-deco walls.
The best of Rio can be found on your doorstep. Stroll the mosaicked Portuguese pavement; samba in the city until sunrise; or simply stretch out and relax on the golden sands of the beach.
At a glance
ACCOMMODATION 239 rooms and suites
DINING Michelin-starred restaurants MEE and Ristorante Hotel Cipriani, Piano Bar, the international Pérgula and Pool Bar
FEATURES Half-Olympic-sized swimming pool, Copacabana Palace Spa, fitness centre, rooftop tennis
ACTIVITIES Exclusive city tours
EVENTS 13 meeting rooms hosting up to 2,000 guests
LOCATION 28km from Rio de Janeiro International Airport
Explore
Every step brings a new discovery
Main Building
A Carioca Icon
Standing proud on Copacabana beach, we're brimming with starry history. Your stay with us promises to be an illustrious adventure.
Tower Wing
Palatial Privacy
Pink and white Brazilian marble. Oriental carpets. Delicate French fabrics. Our separate wing continues the theme of opulence, with art deco touches adorning our stylish suites.
Lobby
Bem-vindo!
Walk in the footsteps of Brigitte Bardot, Princess Diana and The Rolling Stones. When it comes to the stylish stars who have stayed with us, it's easier to say who hasn't.
MEE
Asia-via-South America
Fresh sushi based on the catch of the day. An extensive sake menu. This Michelin-starred culinary expedition is simply one of the best in Brazil.
Ristorante Hotel Cipriani
La Dolce Vita
Elegant, seasonal and experimental. From snapper with fennel to pork belly with octopus, let us lead you on a true epicurean adventure.
Pérgula
Cariocan Cuisine
With panoramic windows and a mirrored ceiling, the interiors are just as impressive as the menu. Our Mediterranean-Brazilian fusion is the personification of chic.
Pool Bar
On-Tap Tapas
Delicious bites await at our conveniently located bar. Or, sip on a cool caipirinha by the sparkling pool. Saúde!
Swimming Pool
Tropical Cool-Down
Take a break from samba and carnival at our glistening pool. Best enjoyed as as the sun dips behind the ocean.
Black Pool
Utter Exclusivity
True luxury awaits in our penthouse suites. Framed by white latticework, our sixth-floor specialty has been enjoyed by everyone from Madonna to Johnny Depp.
Copacabana Palace Spa & Salon
Samba-Ready
Our holistic body-and-mind approach gives you the full wellness experience. Combining timeless healing techniques with a modern touch, you'll leave our spa invigorated and party-ready.
Tennis Court
Game, Set, Match
Our first-floor floodlit court is the ideal place to perfect your serve. Just leave the equipment and coaching to us.
Copacabana Ballrooms
Decade-Spanning Decadence
Golden-domed ceilings. Crystal chandeliers. Gleaming marble floors. Simply the most storied location to celebrate on the world's most iconic stretch of sand.
Library
Authentic Entertaining
A deluxe afternoon tea. A stylish cocktail party. Classic décor and vintage furniture make our library an adaptable venue for up to 120 people.
Veranda
Panoramic Partying
Ignite the night with the sound of samba and celebration. An illustrious way to spend a starlit evening, as Christ the Redeemer surveys the city.
Rio
Different. Better. Special.
Staying with us turns a trip to Rio de Janeiro into an unforgettably unique escape. Here are just some of the features that make us stand out from the crowd.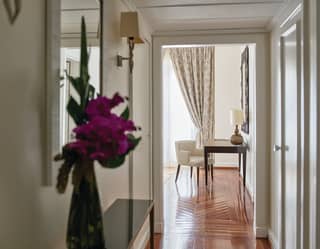 Your Anywhere Office
A desk overlooking Copacabana Beach. A commute to the pool for a cooling dip and cocktails. What a workday. Mix business with pleasure at The Copa. Swap your everyday office for a stay at our urban oasis. You'll feel inspired from the moment you arrive.
Find out more
Y
Swimming pool
Sunbathe, swim and socialize in one of Rio's largest and most attractive swimming pools. Pool attendants will be on hand throughout the day to cater to your every request.
Relax on the stylish pool furniture, or order cocktails and tapas from the Pool Bar menu.
Open daily, 7am-7pm
S
Tennis
Keep fit or de-stress with a game of tennis in our courts. Speak to our concierge to arrange for free use of racquets and balls. Alternatively improve your serve or work on your backhand with the help of a professional coach (price available on request).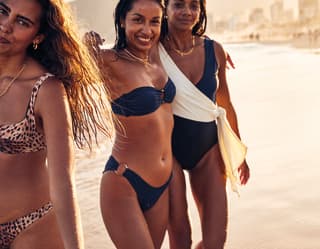 Beach service
Head down to the world-famous sands of Copacabana Beach while still enjoying Belmond's particular brand of pampering. Our exclusive service is seasonal and based on availability. All hotel guests can relax with sun loungers, umbrellas and water.
Beach assistants will also look after your belongings if you choose to dive into the azure waters.
B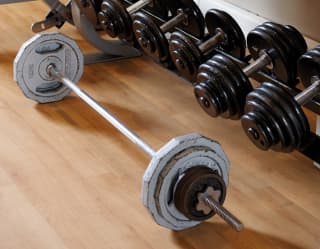 Fitness Center
Located in the Copacabana Palace Spa, the fully air-conditioned Fitness Center boasts the latest equipment. Inside you'll find a variety of cardiovascular and resistance-exercise options to keep up with your exercise regime. Stretching classes, personal trainers and power plate sessions are also available.
Open 7am–10pm
Contact us
Fitness Center
Thank you for your interest in Belmond.
Prefer to talk? You can call us on +55 (21) 2548 7070
F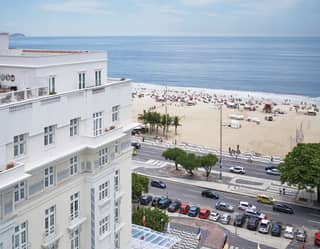 CAR PARKING
Valet parking on Avenida Atlantica: R$60,00 per day plus tax
Private parking service: R$120,00 per day plus tax (If you would like to use your car during your stay with us, please notify our team one hour in advance)
Please note that there is no garage on property.
C