Stage an unforgettable event in San Miguel de Allende
Raising the bar high among San Miguel de Allende wedding venues, Casa de Sierra Nevada's event spaces are truly spectacular. Dine with loved ones on seasonal delights in Sazón. Host a memorable party amid the ancient murals of La Galería. Or celebrate in the manicured gardens of Jardín Principal. The possibilities are endless.
Get in touch
Stage an unforgettable event in San Miguel de Allende
Thank you for your interest in Belmond.
Prefer to talk? You can call us on +52 415 152 7040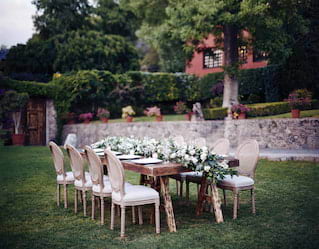 Jardin del Parque
Found in Casa Parque, this breathtaking alfresco event space is surrounded by trees and colorful flowers. An ideal choice to accommodate any function, choose this verdant setting for a large reception or intimate ceremony.
Max 150 guests
J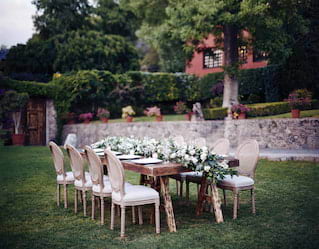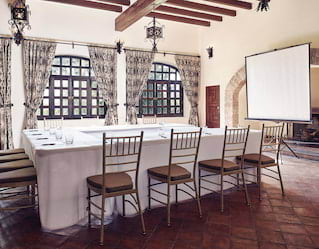 Salon Guitarras
Salon Guitarras is a multifunctional space, ideal for both celebrations and memorable meetings. Found in Casa Parque, it is awash in natural daylight and enjoys spectacular views across the hotel gardens. It comfortable accommodates up to 50 guests for meetings, or 40 guests for seated meals.
Max 50 guests
S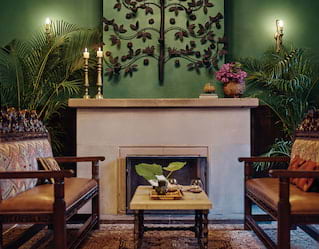 Green Lounge
Located in Casa Parque, unwind beside the cozy fireplace while savoring your favorite drink. Alternatively gather together your closest friends and family for a cozy meal in this truly special space.
Max 12 guests
G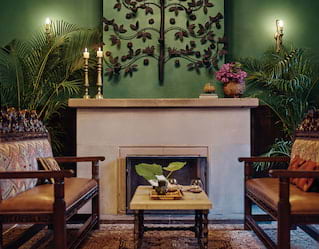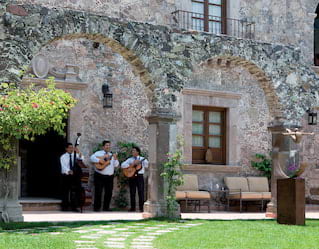 Jardín Principal
Nestled in the main garden of Casa Limón, Jardín Principal is backdropped by the exquisite manicured lawns that surround the pool. This grand setting is ideal for formal and informal receptions alike.
Max 120 guests
J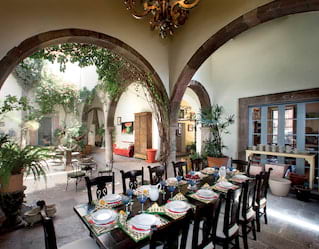 Sazón
An acclaimed cooking school in the heart of San Miguel de Allende, Sazón also makes a picture-perfect venue. Housed in a colonial 18th-century casa, the space seamlessly blends old-style grandeur with modern luxury while offering unparalleled catering facilities.
Max 80 guests
Find out more
S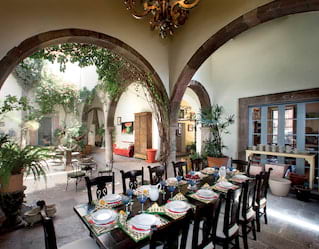 A Personal Touch
Looking for something special? Get in touch and we'll be delighted to help.
Contact us
A Personal Touch
Thank you for your interest in Belmond.
Prefer to talk? You can call us on +52 415 152 7040