Discover San Miguel
CASA DE SIERRA NEVADA, A BELMOND HOTEL, SAN MIGUEL DE ALLENDE
Hospicio 35 San Miguel de Allende, Guanajuato, Mexico 37700
San Miguel de Allende is ablaze with color. First founded 500 years ago, this colonial city glows with bright sherbert shades. Trickle along the winding cobbled roads. You'll glimpse breathtaking scenery through narrow gaps in the architecture, as the land curves and rolls around the Sierra Madre mountains beyond.

By day the air fills with the sounds of church bells, the clip clop of horses hooves and, of course, the mariachis. After sunset, the city's craft heritage comes alive. Electric lights illuminate the architecture, casting intricate shadows across neighbouring facades. It's clear why San Miguel de Allende is a UNESCO world-heritage site and a shining gem among Mexico vacation spots.
Casa de Sierra Nevada
Hospicio 35 San Miguel de Allende
Guanajuato, Mexico 37700
Casa de Sierra Nevada is within easy reach. You'll find us...
a 3.5-hour drive from México City Airport (MEX)
an 80-minute drive from Queretaro Airport (QRO)
a 90-minute drive from Leon Airport (BJX)
Schedule your airport transfer when you book online or contact us for more details.
Open in Google Maps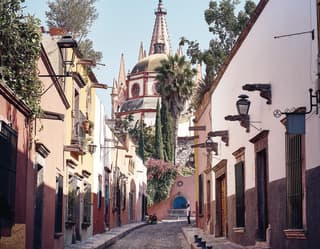 Destination Guide: Unlock San Miguel
When every view feels like a photograph, it's no surprise that San Miguel de Allende draws in a wealth of artists. In the land where surrealism runs through the streets, every moment feels like living a glorious dream.
D
Concierge Recommendations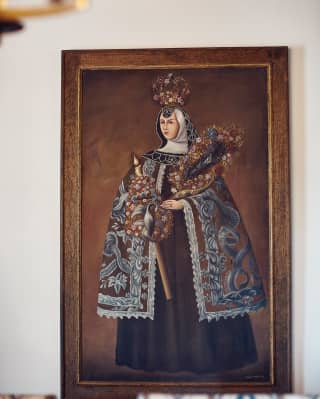 Immerse yourself in local art
The Fábrica La Aurora is a 90-year-old textile factory, now reborn as an art and design center. On Thursdays, artists open their studios so you can see them at work while you wander among the charming design stores and exhibition spaces.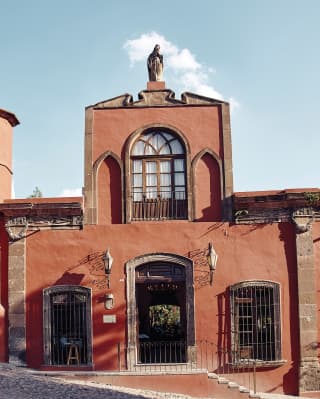 Walking Tour of San Miguel
One way to explore San Miguel is to step out and delve in with a walking tour. Visit the city's most impressive treasures: La Parroquia de San Miguel Arcángel, the house of Don Ignacio Allende, the house of the Counts of la Canal, the Convent of the Immaculate Conception, El Nigromante Cultural Center, the Angela Peralta Theater, Convent of San Francisco and the Church of San Felipe Neri.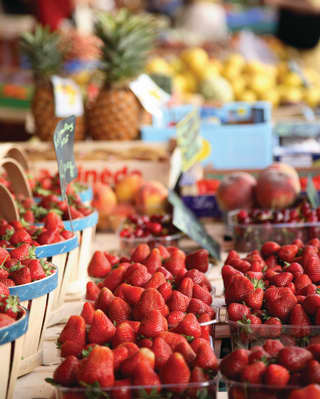 Ignite your taste buds
Head to the Tianguis Orgánico, a local farmer's market filled with handmade curios and organic produce. In these vibrant, leafy surrounds, your only challenge is choosing what to taste first: artisan cheese soaked in wine or stuffed tamales with pomegranate?