Just over 900-years ago, the mighty Khmer empire thrived. In a bold display of strength and power, the Khmer created one of the world's most remarkable wonders, Angkor Wat. After almost a millennium, the ancient city has succumbed to the jungle. Vines and roots summon the towering temples back to earth.

Today, a new city flourishes on the edge of the old—the two linked by a six-kilometer stretch of road like a tangible ribbon of time. From buzzing bars in Pub Street to sophisticated dining along Sivutha Boulevard, Siem Reap is very much of the moment. Perched in the north of the city is La Résidence d'Angkor, our grand gateway into a timeless world. With Belmond, Siem Reap is yours to discover, while Angkor Wat holds the pull of the past.
At a glance
ACCOMMODATION 59 suites
DINING Two restaurants and lounge bar
FEATURES Swimming pool, tropical gardens and lotus pool
ACTIVITIES Tour to temples and other sights and activities, including golf
LOCATION 7km from Siem Reap Airport, 40 minutes by air from Bangkok
Hotel Map
With a reputation for excellence among Siem Reap hotels, La Résidence d'Angkor beautifully captures the region's rich history while offering every modern luxury. Traditional Khmer architecture is complemented by elegant teak and basalt accents, echoing the ancient temples nearby.
Lobby
A Warm Welcome
Step through the discrete entrance, across a bridge flanked by tropical flowers, and enter into an oasis of peace.
Kong Kea Spa
Siem Reap Serenity
Unwind in style with a selection of spa treatments and sensory experiences rooted in ancient healing techniques.
Swimming Pool
An Oasis in the City
A serene space thronged by lush foliage, the pool is a perfect place for a cooling dip after exploring the temples. Open from 10am–6pm.
Fitness Centre
Stay Active
Maintain your fitness regimen with our full range of free weights and cardiovascular training equipment. Open from 6am–9pm
Meeting Room & Library
Memorable Meetings
Add some extra shine to your meetings at our light-filled venue, perfect for up to 90 guests.
Cambodia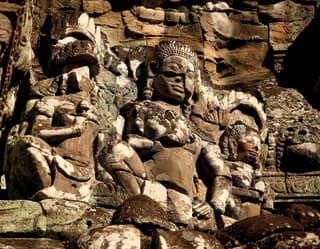 Destination Guide: Unlock Siem Reap
La Résidence d'Angkor is a gateway between the vibrant buzz of Siem Reap and the majestic temples of Angkor Wat. You'll find us on the edge of Cambodia's old and new worlds. Step out from our calm oasis and delve into Cambodian culture. Exploring here is a rare treat, with ancient treasures and modern marvels around every corner.
D
River Road, Siem Reap
Kingdom of Cambodia
Located close to Angkor Wat, Angkor Thom and Tonlé Sap Lake, we provide an ideal base from which to explore the wonders of the region. Siem Reap's lively markets, galleries and thriving restaurant and nightlife scene are also just moments away. You'll find us:
a 10-minute stroll to Pub Street
a 15-minute drive to Angkor Wat
a 20-minute drive from Siem Reap International Airport (REP)
Open in Google Maps
Concierge Recommendations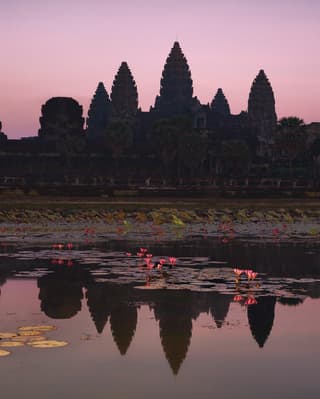 Best of the Best
Angkor Wat Archaeological Park is vast and breathtaking, but with so much to see it's almost overwhelming. We'll lead you on a full-day tour of the park's most unmissable temples, from hidden gems to spectacular sights including the reliefs at Bayon.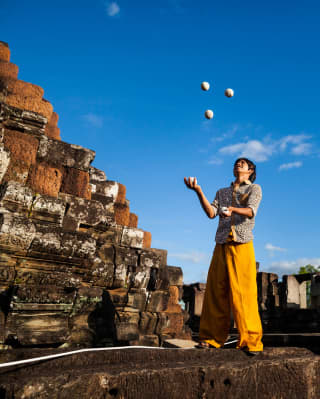 Circus Dinner
At the Cambodian Circus you'll witness a dazzling display of Cambodia's most poignant stories. Savour a pre-circus starter and main course at our restaurant, Ember, before catching a remarkable performance. After, a delicious dessert awaits back at the hotel.
On Two Wheels
Explore Siem Reap's peaceful side on this half-day tour. Begin with a cycle along the Siem Reap river through scenic countryside and friendly villages. On your route back into town, stop to enjoy some delicious local snacks.