Lose your heart to our luxury hotels in Portofino
Portofino is the gem of the Italian Riviera, it's the spirit of La Dolce Vita—a place and time you'll never want to leave. Sashay across its stylish Piazzetta where the cobblestones are your catwalk and the sport is 'see and be seen'. Or retreat into the hills and let the beauty of its wild wonders leave a lasting impression on your dreams.If you're wondering where to stay in Portofino, let us introduce you to its two finest gems… Map | Offers | Gallery | Packages & Tours | Inspiration
Splendido
A Belmond Hotel
Our hilltop hideaway is the peak of Italian glamour. This Grand Dame reigns over the Gulf of Portofino, enticing all who draw near to give in to the good life. And oh, what a good life it is…
Discover more
Splendido Mare
A Belmond Hotel
Our enchanting guest house is your stylish portal to Piazzetta life. From here, you'll be perfectly poised to enter into the dazzling spirit of Portofino. Newly redesigned, The Mare radiates a playful, nautical spirit.
Discover more
Portofino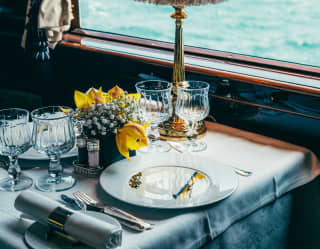 Paris to Portofino Aboard The Venice Simplon-Orient-Express
For the first time in its history, the Venice Simplon-Orient-Express, A Belmond Train, is heading to the Ligurian coast, directly connecting two iconic destinations — Paris and Portofino — through the romance of rail.
Discover The Journey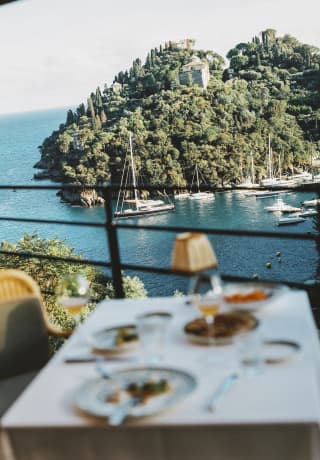 Packages & Tours
Combine your favourite destinations and plan the journey of your dreams.
Find us at
SPLENDIDO Salita Baratta 16, 16034 Portofino, Genoa, Italy
SPLENDIDO MARE Via Roma 2, 16034 Portofino, Genoa, Italy