JOURNEYS
Embark on the ultimate Southeast Asia tours with Belmond and explore the hidden corners of this spellbinding region. With five hotels in exotic locations, two luxury river cruises and an iconic overnight train, we'll arrange an unforgettable tour itinerary.
Plan your journey

Let us help you customise your journey and take care of all the arrangements.
Speak to us
1 800 524 2420
Make an Enquiry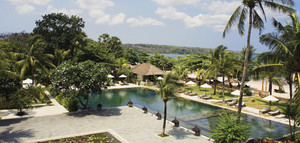 DISCOVER BALI—The breathtaking island of Bali unveils wonders at every turn.
View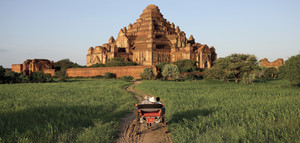 Belmond brings together great destinations and exceptional sights. Discover our full range of inspiring journeys in Asia.
View
Southeast Asia Through The Ages
11 nights: Singapore - Malaysia - Bangkok - Cambodia
Take an unforgettable rail journey through the heart of Southeast Asia aboard the Eastern & Oriental Express. Continue to Cambodia and explore the world-famous Angkor Wat with a stay at Belmond La Residence d'Angkor.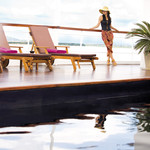 Chindwin Cruise & Angkor Wat
16 nights: Yangon - Mandalay - Ayeyarwady and Chindwin Rivers - Bagan - Siem Reap
Beginning in Myanmar, enjoy a luxury stay in Belmond Governor's Residence and an inspiring cruise along the Ayeyarwady River aboard Belmond Orcaella. Finish with a three-night stay at Belmond La Résidence d'Angkor, just a heartbeat away from the enigmatic Angkor Wat.
Explorer's Southeast Asia
15 nights: Yangon - Bagan - Ayeyarwady and Chindwin Rivers - Mandalay - Siem Reap - Luang Prabang
Lose yourself to the wonders of Myanmar aboard Belmond Orcaella. Travel onwards to explore Cambodia, including the famous Angkor Wat, with a stay at Belmond La Residence d'Angkor. Then, Belmond La Residence Phou Vao awaits in the sleepy town of Luang Prabang in Laos.