An artistic culinary feast for all the senses
An explosion of sauces speckled across a Venetian platter. Sumptuous seafood in a sea of rainbow-hued vegetables. Consistently pure flavours paired with imaginative flair form the basis for one of the best restaurants in Venice. Inspired by Executive Chef Davide Bisetto's passion for modern art, each Jackson Pollock-style masterpiece is a multi-sensory delight. Pair each flamboyant dish with wines from an extensive list.
Download menu
Breakfast: 7:30am–11am
Dinner: 7:30pm–10pm
Tel: + 39 01 852 678451
Email: fb.cip@belmond.com
Creative Origins
Plates sing with a passion that echos the chef's love of modern art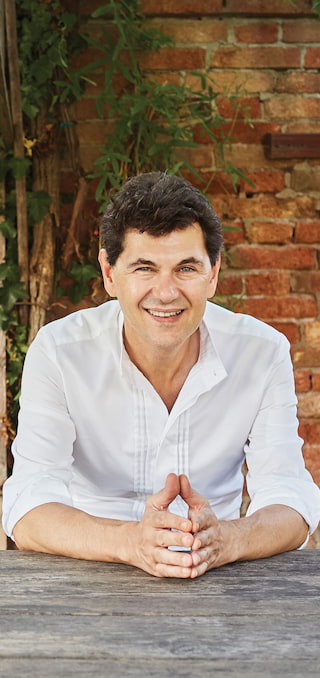 We chop, peel, pare, fillet, knead, create sauces and foams. In other words, we truly cook.
Unrelenting in his quest for culinary perfection, Chef Bisetto weaves his love of travel and expressionist art into his spellbinding menu. From the tomato fields of Naples to the spice fields of Asia, every dish has been crafted to take you on the most spectacular sensory journey.Read the article