BELMOND VILLA SAN MICHELE
Belmond Villa San Michele is nestled on a hilltop amid lush trees and terraced gardens, enjoying unparalleled vistas of Florence, stretched out before it in all its classic splendour.
Reservations

Please note: the hotel will be closed from 29/10/2017 – 15/03/2018
Reservations: 1 800 237 1236
Dating from the 15th century, the Villa's facade is attributed to Michelangelo. Step inside and you experience the ethereal beauty and solitude of a Renaissance monastery that is as much a part of Italy's culture as the country's greatest cathedrals and galleries.
Today, Belmond Villa San Michele is recognised as one of the country's finest small boutique hotels. Stroll in the Italian gardens, bursting with lemon trees and fragrant roses, and savour superb Tuscan cuisine on the alfresco loggia as if in a private home.
Amenities
Swimming pool
Enjoy magnificent views across the Arno Valley and Florence from the panoramic heated swimming pool.
Situated on a grassy plateau above the gardens, reached by a winding path, a pool snack bar serves tasty lunches and snacks.
Pool measurements:
Length – 25m
Width – from 5m
Depth – from 1.4 – 2.2m
Italian gardens
Once nurtured by Franciscan monks, the immaculate 15th-century gardens at Belmond Villa San Michele include a large wooded park and terraced lawns.
Relax on a lounger, sip a cocktail among the fragrant blooms or take a tour with our gardeners.
Wellness Experiences
Find a new sense of wellbeing just heartbeats away from historic Florence. We have everything you need for a healthy mind, body and soul.
Indulge with a choice of massage in our open-air gazebo. From classic Swedish and Shiatsu to Couples' Massages or Mum-To-Be treatments, find exactly what you need while staying in harmony with nature.
Our panoramic gym offers state-of-the-art equipment, including free weights and cardio machines, plus stunning views down to Florence. Personal training, yoga and pilates can also be arranged. Or choose to stay healthy while exploring. Guided hikes or scenic bike rides through the beautiful Fiesole hills will take your breath away.
Courtesy Shuttle Bus
A courtesy scheduled shuttle bus operates between the hotel and Piazza della Repubblica in front of La Rinascente department store, in Florence's historic centre.
Low Season
Leaves the hotel every 60 minutes from 8:30 am to 7:30 pm
Returns from Piazza della Repubblica every 60 minutes from 9 am to 8 pm
High Season
Leaves the hotel every 20 minutes from 8:30 am to 7:30 pm
Returns from Piazza della Repubblica every 20 minutes from 9 am to 8 pm
Please note that our shuttle bus has a maximum capacity of eight passengers.
Contact us for detailed schedules and more information.
Family Friendly Features
Facilities
Family friendly restaurant with high chairs and children's menu
Barbeque by the pool during the summer
Cribs and disposable bottles
Amenities
Kids' Concierge
Children's welcome kit with DVDs, slippers and bathrobes
Professional babysitting on request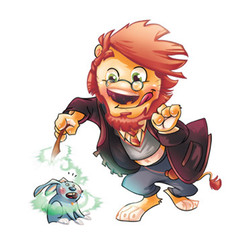 Children Activities
Our Kids' Concierge is at the ready to organise tailor-made trips into Florence. There is something for every age and interest. Treasure hunts in famous museums, a visit to a chocolate workshop or an ice-cream factory, or a bike tour around the city… The options are endless.
There's also plenty to do within the hotel. We can organise painting classes or fun Italian language lessons. Children ages 6 to 14 can also join the Young Chefs Academy at our Cookery School (available June through August upon request and subject to availability).
Contact us for details
At a Glance
ACCOMMODATION 45 rooms and suites
DINING La Loggia restaurant and terrace, pool restaurant and bars
FEATURES Cookery school, panoramnic heated open-air pool and gym
ACTIVITIES Cultural tours and events
EVENTS Meeting and banqueting rooms, including the panoramic Davanzati Room
LOCATION 10km from Florence airport, courtesy shuttle bus to the city centre