VENICE SIMPLON-ORIENT-EXPRESS
A work of art in itself and a true Art Deco icon, the legendary Venice Simplon-Orient-Express is one of the world's most famous luxury trains. Step aboard and experience truly elegant travel, wrapped in timeless romance.
Adventure and style are all intimately bound in journeys that crisscross Europe, rolling through sublime scenery to some of the continent's most alluring cities.
Delightful vintage cabins, gastronomic cuisine and lively onboard entertainment make a journey on this luxury train one of the world's finest travel experiences.
A passion for travel

The golden age of travel may have been in the Roaring Twenties, but the art of journeying in style is still alive and well today.
That sense of wonder can still be felt with the variety of journeys offered aboard the Venice Simplon-Orient-Express. UK to France and Italy on overnight trips, extended voyages to Istanbul and Budapest… Whichever the destination, your time on the rails is guaranteed to provide unforgettable memories.
Savour the beautiful surroundings. Marvel at the opulent interiors, sparkling crystal, plush fabrics and polished woods. Relax in your own cabin as you look out over stunning landscapes.
Connect with fascinating people—like-minded adventurers who share your joy for travel.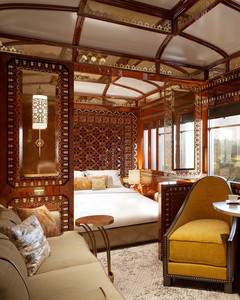 New Suites for 2018
Experience new levels of luxury aboard the world's most famous train.
Three new 'Grand Suite' cabins will be launching in 2018. Step aboard, and be the first to experience these indulgent hideaways.
Discover more
Plan your Journey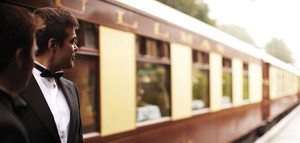 Can't find what you're looking for? Try our sister train, Belmond British Pullman, with departures from London.
Visit site