GROUPS
Transform any event into a truly unique and unforgettable occasion.
SHIP DETAILS
Number of passengers: 50
Number of decks: 3

25 cabins: 2 Balcony Suites, 1 Junior Suite, 13 State Cabins and 9 Deluxe Cabins
Observation Deck: Open Sun Deck area/ Lounge, inside Bar and Lounge, Fitness Centre, Beauty Treatment Room, Pool, boutique and wine cellar

Upper Deck: State Cabins, Balcony Suites, Restaurant

Main Deck: State and Deluxe Cabins, Junior Suite and Reception

Exclusive Charters

For the ultimate celebration, what could be more memorable than a charter cruise through the breathtaking scenery of Myanmar.
Imagine the excitement and prestige of travelling aboard your own ship. Follow our regular route between Mandalay and Bagan, or create an itinerary to suit your own interests.
Let us arrange a host of special details. From monk blessings, balloon rides and excursions on shore to glamorous parties and entertainment on board, we'll make your dream trip a reality.
Our concierge will also be happy to organise chartered or connecting flights as well as accommodation before or after your trip. It'll be smooth sailing, from start to finish.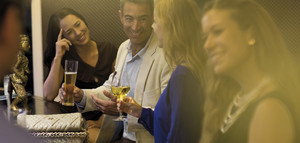 Please contact us directly to discuss your requirements and we will be delighted to help.
Enquire