PRESIDENTIAL POOL SUITES
Discover Peru's top presidential suites at the very top of this sophisticated hotel. Miraflores, Lima is yours to explore from this elegant base.
Reservations

These one-bedroom suites each feature panoramic ocean vistas from a private terrace.
Relax on the king-sized bed after a long day or invigorate the senses with a session in your private sauna. These suites offer an outside terrace and a private plunge pool from where you can soak up the view.
Each Presidential suite features a bedroom with a separate living and dining area. For a truly indulgent stay, or if you're travelling with family and friends, some presidential suites can connect to each other.
DETAILS
King-sized bed
Private terrace with pool
Marble bathroom and sauna
Size: from 130 m2 / 1,399 ft2
AMENITIES
Butler service
Two phone lines
Wireless internet
Widescreen LCD TV and DVD
Fully stocked minibar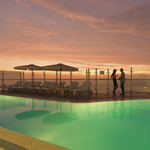 Celebration Package
Whether a wedding, anniversary, honeymoon or just because, make any occasion unforgettable with this special package.
Read more and book
COMPARE ACCOMMODATION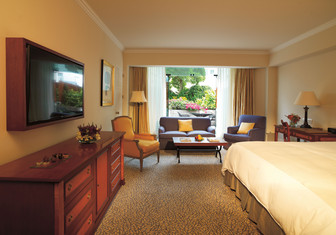 Junior Suites
King-sized bed
Separate living area with desk
Size: from 45 m2 / 484 ft2
Full details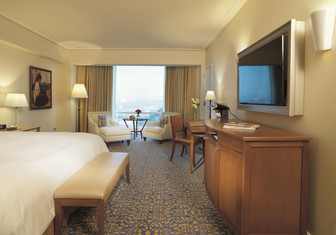 Deluxe Junior Suites
King-sized bed
Spacious bathroom with sauna
Size: from 50 m2 / 538 ft2
Full details
Terrace One Bedroom Suite
King-sized bed
Balcony overlooking the city
Size: 130 m2 / 1,399 ft2
Full details
Presidential Pool Suites
King-sized bed
Private terrace with pool
Size: from 130 m2 / 1,399 ft2