TERRACE ONE BEDROOM SUITE
Step inside and discover a personal haven in the heart of this scintillating city.
Reservations

For those wondering where to stay in Lima, treat yourself to some of the finest accommodation the city has to offer.
The Terrace One Bedroom Suite features a bright and warm interior, with details that reflect the rich heritage of Peru. A generous private terrace is the ideal place from which to enjoy views across the city.
This luxury suite features a separate bedroom, a living and dining area plus a sumptuous marble bathroom with a separate bathtub and shower.
DETAILS
King-sized bed
Separate living area and bedroom
Spacious marble bathroom
Separate shower and tub
Balcony overlooking the city
Size: 130 m2 / 1,399 ft2
AMENITIES
Two phone lines
Wireless internet
Widescreen LCD TV and DVD
Fully stocked minibar
Access to the Executive Lounge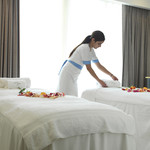 Wellness Package
Stay at one of the best hotels in Lima and experience the ultimate in relaxation with this exclusive spa package.
Read more and book
COMPARE ACCOMMODATION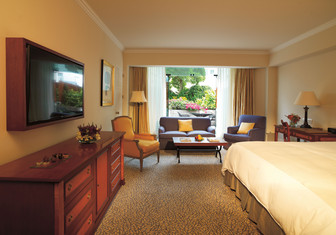 Junior Suites
King-sized bed
Separate living area with desk
Size: from 45 m2 / 484 ft2
Full details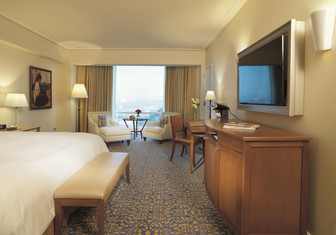 Deluxe Junior Suites
King-sized bed
Spacious bathroom with sauna
Size: from 50 m2 / 538 ft2
Full details
Terrace One Bedroom Suite
King-sized bed
Balcony overlooking the city
Size: 130 m2 / 1,399 ft2
Presidential Pool Suites
King-sized bed
Private terrace with pool
Size: from 130 m2 / 1,399 ft2
Full details