Riviera Maya, Mexico
This lush tropical region faces the warm Caribbean Sea. The resort is enviably positioned on pristine white sands, which are mixed with a fine powder of pink coral. Set amid 25-acres of preserved jungle it's true paradise.
Yet the resort is only a 30-minute drive from Cancún International airport. Well connected by road, the superb shopping and sights of Cancun are 45 minutes' drive away.
At the centre of ancient Mayan territory, there is a wealth of cultural sites to discover nearby.
Getting Here
Cancun international Airport is served by major international airlines including American Airlines, British Airways and Iberia. Direct daily flights run from the US.
Flight times are only:
2 hours from Dallas
3.5 from New York
4 hours from Los Angeles
9 hours from London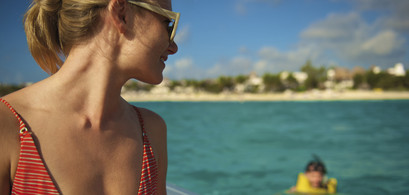 Make the most of your stay on the Riviera Maya with our selection of exclusive activities and excursions.
Find out more