STUDIO SUITES
Found throughout the Main House and the Garden Courtyard, Studio Suites are brimming with individual style.
Reservations

A haven of comfort tucked away in one of the best hotels England has to offer, these suites feature a range of styles to take every fancy. Whether fresh and vibrant or traditional and rustic, each one is sure to charm.
Eugenie
Provincial France meets contemporary rustic in this open-plan room.
A plush sofa, open beams and a wood-burning stove create a comfortable retreat. Textured floor slates and fine marble complete the bathroom.
Hydrangea
Antique furnishings evoke 19th century grandeur, while stunning views of the lavender path and surrounding countryside are sure to inspire.
The romantic bathroom is equipped with a double Jacuzzi bath.
Manon
A cosy yet stylish space featuring eye-catching beams and a provincial French theme. The suite offers a wood-burning stove and a bathroom with marble bath and shower.
Citronnelle
Opening onto its own private terrace, this suite is bright, fresh and vibrant. It's ground floor location makes the room easily adaptable for disabled guests. Download our leaflet for more information >
Please note: advance notice is required to be able to prepare the room.
For more information and to reserve Citronnelle, please contact us >
DETAILS
King-size or twin beds
Marble bathroom with separate bath and shower
Large sitting area
Size: 46 m2 / 495 ft2
AMENITIES
LCD TV, CD and DVD player
iPod dock
Writing desk
Wireless internet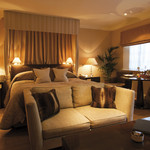 Advance Purchase Rate
Book in advance and be treated to 10% discount on our published rates.
Read more and book
Video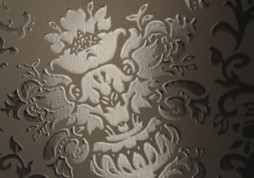 Each of our rooms conjures evocative themes and influences. Take a video tour and see just a few of our unique spaces.
Play
COMPARE ACCOMMODATION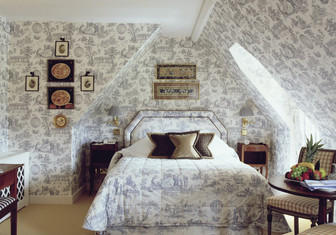 Deluxe Rooms
King or double beds
Marble bathroom
Courtyard views
Size: 22 m2 / 236 ft2
Full details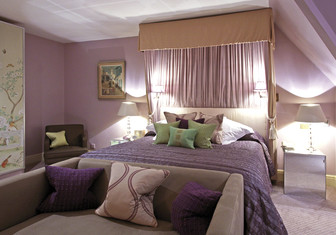 Junior Suites
King, queen or twin beds
Marble bathroom
Garden views
Size: 36 m2 / 387 ft2
Full details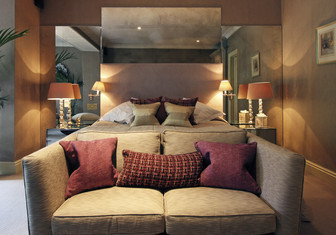 Garden Junior Suites
King-size or twin beds
Marble bathroom
Private terrace
Size: 36 m2 / 387 ft2
Full details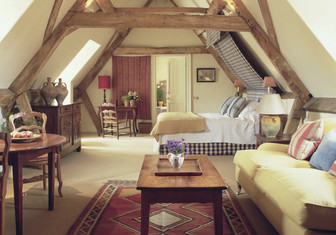 Studio Suites
King-size or twin beds
Marble bathroom with separate bath and shower
Large sitting area
Size: 46 m2 / 495 ft2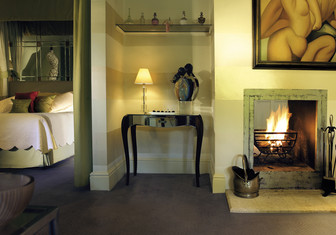 One Bedroom Suites
King-size or twin beds
Marble bathroom with separate bath and shower
Large sitting area
Size: 60 m2 / 645 ft2
Full details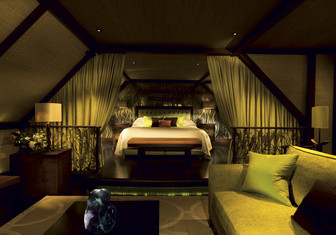 Deluxe Studio Suites
King-size or twin beds
Marble bathroom with separate bath and shower
Large sitting area
Size: 60 m2 / 646 ft2
Full details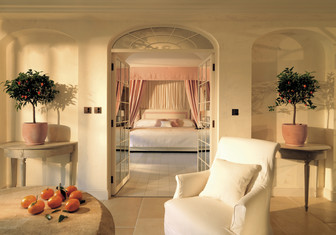 Garden One Bedroom Suites
King-size or twin beds
Marble bathroom with separate bath and shower
Private terrace and garden
Size: 75 m2 / 807 ft2
Full details