ONE BEDROOM SUITES
Each sumptuous suite is a modern, indulgent space.
Reservations

The two contemporary suites offer contrasting atmospheres but equal levels of luxury.
Anais
Emerging through a double entrance, take a seat in front of the fire and admire the modern art adorning the walls.
The bedroom includes 20's-style mirrored furnishings and a hand-painted closet. Display cases are filled with fine Venetian glass ornaments.
Arabesque
Sultry and sophisticated, Arabesque is the perfect choice for an unforgettable honeymoon in England. Dark glass Italian furniture, elegant objets d'art and subtle lighting give this spacious suite a contemporary edge.
The foyer boasts a stunning modular bookcase. Pick something to read and relax in the decadent sitting area.
DETAILS
King-size or twin beds
Marble bathroom with separate bath and shower
Large sitting area
Size: 60 m2 / 645 ft2
AMENITIES
LCD TV, CD and DVD player
iPod dock
Writing desk
Wireless internet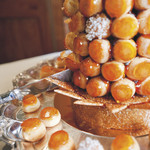 Celebration Package
Whatever you're celebrating, a trip to Belmond Le Manoir ensures a gift of lifelong memories.
Read more and book
Video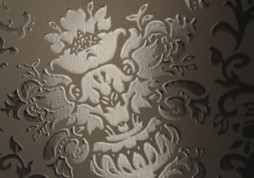 Each of our rooms conjures evocative themes and influences. Take a video tour and see just a few of our unique spaces.
Play
COMPARE ACCOMMODATION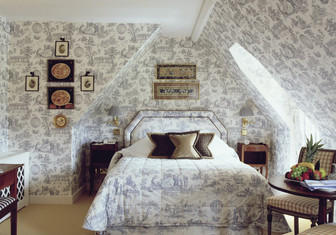 Deluxe Rooms
King or double beds
Marble bathroom
Courtyard views
Size: 22 m2 / 236 ft2
Full details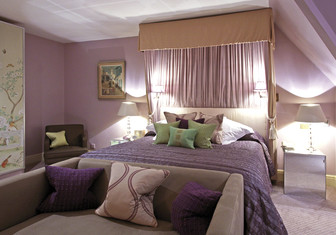 Junior Suites
King, queen or twin beds
Marble bathroom
Garden views
Size: 36 m2 / 387 ft2
Full details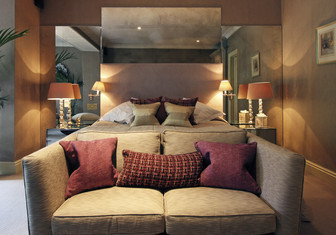 Garden Junior Suites
King-size or twin beds
Marble bathroom
Private terrace
Size: 36 m2 / 387 ft2
Full details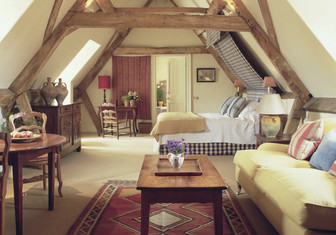 Studio Suites
King-size or twin beds
Marble bathroom with separate bath and shower
Large sitting area
Size: 46 m2 / 495 ft2
Full details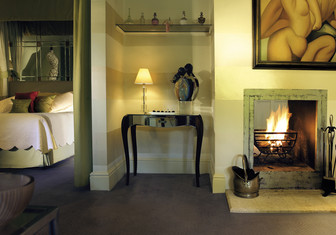 One Bedroom Suites
King-size or twin beds
Marble bathroom with separate bath and shower
Large sitting area
Size: 60 m2 / 645 ft2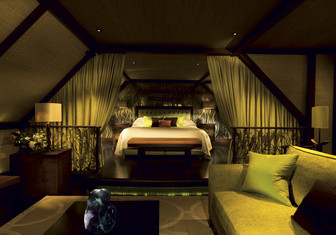 Deluxe Studio Suites
King-size or twin beds
Marble bathroom with separate bath and shower
Large sitting area
Size: 60 m2 / 646 ft2
Full details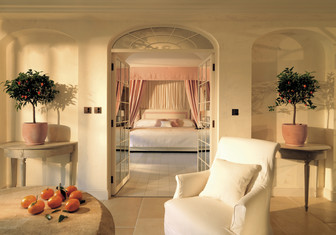 Garden One Bedroom Suites
King-size or twin beds
Marble bathroom with separate bath and shower
Private terrace and garden
Size: 75 m2 / 807 ft2
Full details