THE GARDENS
Boasting some of the finest gardens in Oxfordshire, the outdoor spaces at Belmond Le Manoir aux Quat'Saisons add another dimension to your culinary adventure.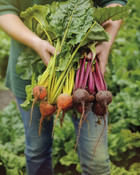 Vegetable Garden
The 100% organic garden is certified by the Soil Association. It supplies 90 types of fresh salads and vegetables to the restaurant during the late spring, summer and autumn. These include vegetable indigenous to South-East Asia to achieve Raymond's distinct, exotic flavours.
Two acres are overseen by a bronze scarecrow, modelled on Raymond Blanc himself.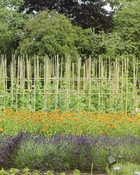 Herb Garden
The hotel's vast patchwork of herbs is particularly strong on micro-herbs. These are harvested still young and tender to obtain optimum flavour. Both the familiar and the exotic can be seen in the outside beds and greenhouses.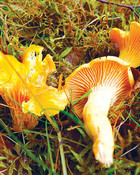 Mushroom Valley
Find delicious edible fungi, including shiitake, maitake and parasol, in an earthy ravine. The valley is also lined with silver birch and oak. Mushrooms are cultivated in a laboratory. It requires much time and patience to produce enough to satisfy the restaurant's menu.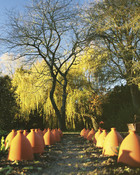 Cloche Tunnels
At Belmond Le Manoir, hundreds of courgettes are grown in cloche tunnels for their flowers. The variety grown is Milano di Nero, which produces abundant, large blooms. Just as well, as the kitchen can use up to 200 flowers a day throughout the summer.
Here you'll also find aubergines, peppers and watercress.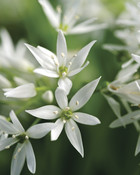 Fugetsu-An Tea House
Cross the oak bridge and find sanctuary at the Japanese Tea Garden. It perfectly blends Taoist, Buddhist and Shinto traditions. Stepping stone paths lead to a water basin where guests can clean their hands in ritual ablution.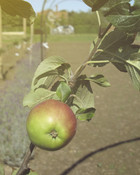 Orchard
For the last 20 years, Raymond has aimed to create orchards full of unusual British species of fruit. This project is now in full swing, with some 800 apple and pear trees being planted in 2011.
There is also a fruit hedge containing varieties of sloes and plums. The garden uses traditional British methods to maintain sustainability.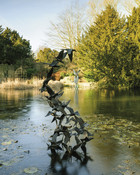 English Water Garden
Fed by natural springs, the gardens were originally dug by the monks who occupied the site in the 16th century. Now visitors can enjoy strolling round verdant ponds and water features, home to a variety of plants and fauna.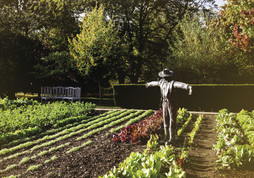 Let us guide you through our verdant English gardens and discover what's in season.
Starts at 10am with coffee/tea and biscuits in the lounge
Monday - Friday, excluding bank holidays
£30 per person
Tour limited to 16 guests
Book your tour
Group Garden Tours