JUNIOR SUITES
Found in the Main House and Garden Courtyard, these suites are each beautifully and imaginatively furnished.
Reservations

Step inside and discover a unique haven nestled within the finest boutique hotel Oxford has to offer. Magnificent features make the Junior Suites stand out from the crowd. Expect striking marble bathrooms, hand-painted wallpaper or a room of serene hyacinth blue.
Amethyst
Offering views of the inner courtyard, this pretty, contemporary room is decorated in shades of lilac. You'll find gorgeous fabrics, a closet painted with a bird scene, and mirrored bedside tables.
By contrast, the bathroom evokes drama with dark marble décor.
Cameo
Cameo is all about the views. From the bathroom, you can lie in the freestanding bath and gaze out across the tranquil hotel gardens and to the Oxfordshire countryside.
Hollyhock
Once the master bedroom of the Cromwell family, this room is resplendent with gorgeous, hand-painted wallpaper.
Green and cream décor is punctuated by antique furniture, while a large bay window overlooks the front courtyard.
Hyacinth
This airy room features a large bay window overlooking the main courtyard. Behind the drapes you'll discover a hand-painted Victorian bath.
DETAILS
King, queen or twin beds
Marble bathroom
Garden views
Size: 36 m2 / 387 ft2
AMENITIES
LCD TV, CD and DVD player
iPod dock
Writing desk
Wireless internet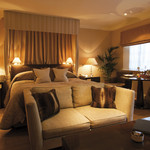 Advance Purchase Rate
Book in advance and be treated to 10% discount on our published rates.
Read more and book
Video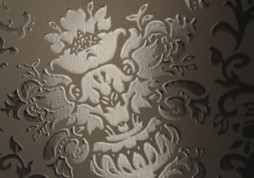 Each of our rooms conjures evocative themes and influences. Take a video tour and see just a few of our unique spaces.
Play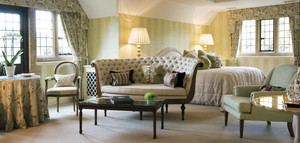 Go all out on luxury. Ranging from traditional to contemporary, Suites offer an exciting selection of themes and styles.
Browse our collection
COMPARE ACCOMMODATION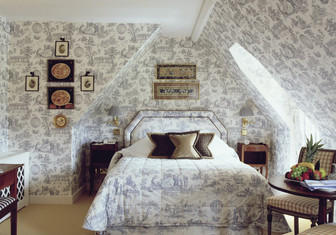 Deluxe Rooms
King or double beds
Marble bathroom
Courtyard views
Size: 22 m2 / 236 ft2
Full details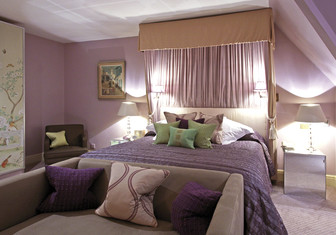 Junior Suites
King, queen or twin beds
Marble bathroom
Garden views
Size: 36 m2 / 387 ft2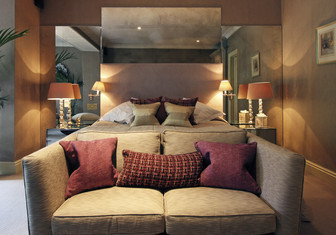 Garden Junior Suites
King-size or twin beds
Marble bathroom
Private terrace
Size: 36 m2 / 387 ft2
Full details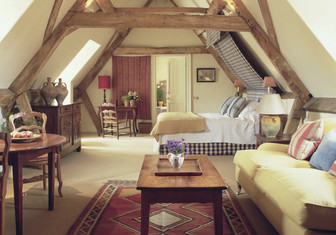 Studio Suites
King-size or twin beds
Marble bathroom with separate bath and shower
Large sitting area
Size: 46 m2 / 495 ft2
Full details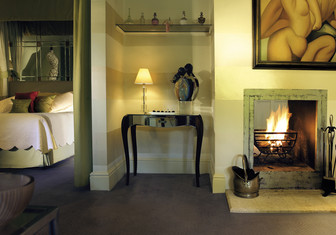 One Bedroom Suites
King-size or twin beds
Marble bathroom with separate bath and shower
Large sitting area
Size: 60 m2 / 645 ft2
Full details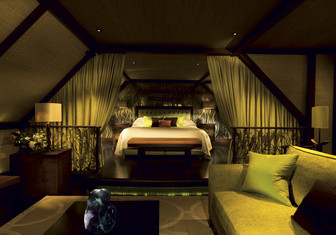 Deluxe Studio Suites
King-size or twin beds
Marble bathroom with separate bath and shower
Large sitting area
Size: 60 m2 / 646 ft2
Full details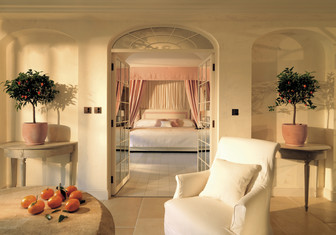 Garden One Bedroom Suites
King-size or twin beds
Marble bathroom with separate bath and shower
Private terrace and garden
Size: 75 m2 / 807 ft2
Full details