GARDEN ONE BEDROOM SUITES
Inspired by Raymond Blanc's French heritage, each Garden One Bedroom Suite exudes Provençal charm.
Reservations

Three ground-floor suites, located in the Garden Courtyard, take their inspiration from France and Raymond's travels. Perfectly situated in one of Oxfordshire's best luxury family hotels, they're a great choice for those travelling with children.
L'Orangerie
This sophisticated suite evokes the elegance of a château, with limed oak and heated stone floor. Enchanting citrus scents the tangerine and terra cotta decorated rooms.
There is a separate sitting room and a stunning marble bathroom. The suite is entered through a private garden and open terrace.
Provence
A charming, rustic theme distinguishes this spacious suite. A delightful sitting area has exposed beams, a dramatic floor-to-ceiling window and an open, wood-burning fireplace.
The bedroom, finished in aubergine, offers a large walk-in wardrobe. Guests can relax on their own secluded terrace.
Opium
This atmospheric suite is decorated with Oriental touches. Inside, enjoy wood panelling, scarlet fabrics, a low-level bed and an original Ming stone carving.
Outside you'll find a private walled garden and oriental-style water feature.
Blanc de Blanc
Blanc de Blanc is a serene, inviting space. You'll find layers of white and natural textures, including ceramics and porcelain.
Located on the ground floor, the magnificent eco-friendly suite has access to a private terrace. It comprises a spacious sitting room, bedroom and walk-through dressing area.
For more information or to book Blanc de Blanc, please contact us >
DETAILS
King-size or twin beds
Marble bathroom with separate bath and shower
Private terrace and garden
Size: 75 m2 / 807 ft2
AMENITIES
LCD TV, CD and DVD player
iPod dock
Writing desk
Wireless internet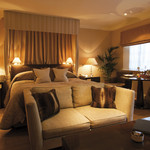 Advance Purchase Rate
Book in advance and be treated to 10% discount on our published rates.
Read more and book
Video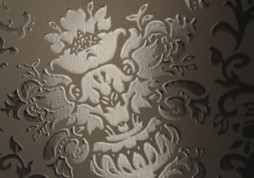 Each of our rooms conjures evocative themes and influences. Take a video tour and see just a few of our unique spaces.
Play
COMPARE ACCOMMODATION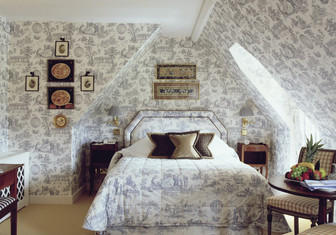 Deluxe Rooms
King or double beds
Marble bathroom
Courtyard views
Size: 22 m2 / 236 ft2
Full details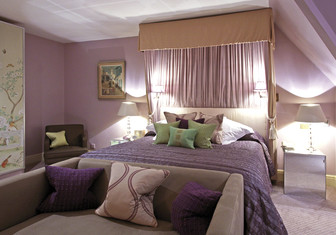 Junior Suites
King, queen or twin beds
Marble bathroom
Garden views
Size: 36 m2 / 387 ft2
Full details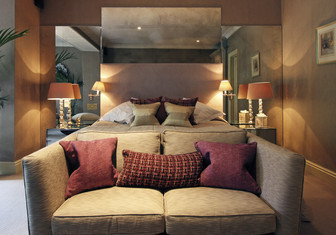 Garden Junior Suites
King-size or twin beds
Marble bathroom
Private terrace
Size: 36 m2 / 387 ft2
Full details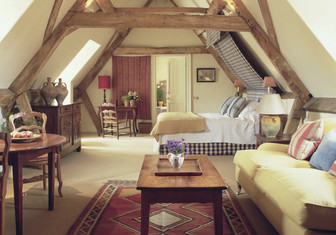 Studio Suites
King-size or twin beds
Marble bathroom with separate bath and shower
Large sitting area
Size: 46 m2 / 495 ft2
Full details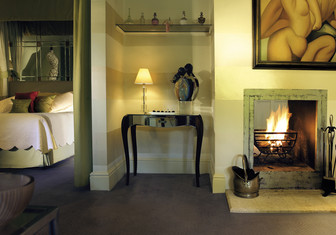 One Bedroom Suites
King-size or twin beds
Marble bathroom with separate bath and shower
Large sitting area
Size: 60 m2 / 645 ft2
Full details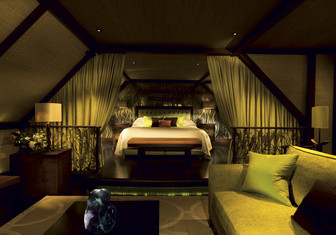 Deluxe Studio Suites
King-size or twin beds
Marble bathroom with separate bath and shower
Large sitting area
Size: 60 m2 / 646 ft2
Full details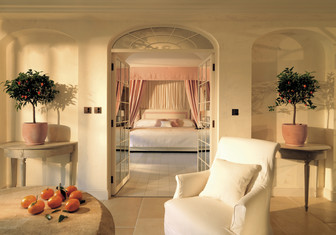 Garden One Bedroom Suites
King-size or twin beds
Marble bathroom with separate bath and shower
Private terrace and garden
Size: 75 m2 / 807 ft2