GARDEN JUNIOR SUITES
Discover a unique sanctuary designed by Raymond Blanc. Hotel comforts combine with imaginative decor to stunning effect in our Garden Junior Suites.
Reservations

Luxurious terraces provide extra space to unwind in. Each is a haven of fantasy, created using the most indulgent materials.
Crystal
A light, contemporary room. Mirrors, bright scatter cushions and modern art on the walls create a sense of vibrancy. By contrast, the darker hues of the marble bathroom are rich and refined.
Kiki
Kiki features contemporary furniture and subtle splashes of colour set against a neutral backdrop.
An open, wood-burning fireplace is a stunning centrepiece. The large marble bathroom adds drama and elegance.
Mon Plaisir
Silhouettes of seductive female forms adorn the walls of this sensual room. An open, wood-burning fireplace in front of the bed casts soothing light. The soft tones of the marble bathroom complement the bedroom's subtle hues.
Snow Queen
A magical haven, perfecting for an enchanting holiday. Walls are festooned with rich, purple silk overprinted with silver snowflakes. A four-poster bed and mirrored furniture are completed by a white marble bathroom.
Sandalwood
Fragrant sandalwood sets the theme for this spicy toned room. Crisp, modern design are blended with classic furniture and eye-catching carvings along with an indulgent, white marble bathroom.
Vettriano
Inspired by the artwork of Scottish artist Jack Vettriano, this sleek room features two original pieces of his work. Deep red walls, Venetian masks and seductive bodices create an alluring, dramatic atmosphere.
Shades of aubergine and chocolate complement the stunning dark marble bathroom.
The Dovecote
Set over two levels, this romantic suite is housed in an original 15th-century dovecote. The lower floor features a contemporary bathroom with freestanding Victorian-style bath.
Upstairs, the bedroom is furnished with a lavish bed and an LED-enhanced headboard.
DETAILS
King-size or twin beds
Marble bathroom
Private terrace
Size: 36 m2 / 387 ft2
AMENITIES
LCD TV, CD and DVD player
iPod dock
Writing desk
Wireless internet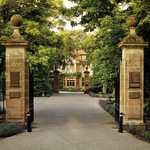 Escape to Oxford
Retreat to the idyllic British countryside for two nights of gastronomic indulgence.
Read more and book
Video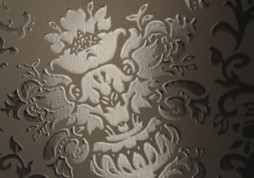 Each of our rooms conjures evocative themes and influences. Take a video tour and see just a few of our unique spaces.
Play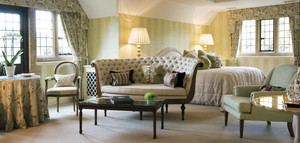 Go all out on luxury. Ranging from traditional to contemporary, Suites offer an exciting selection of themes and styles.
Browse our collection
COMPARE ACCOMMODATION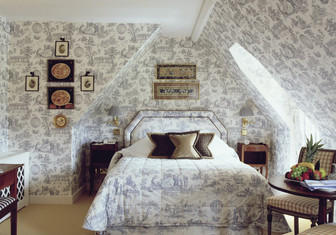 Deluxe Rooms
King or double beds
Marble bathroom
Courtyard views
Size: 22 m2 / 236 ft2
Full details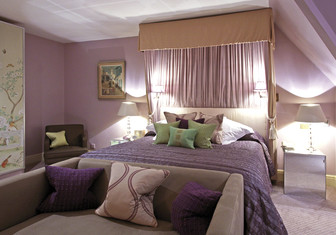 Junior Suites
King, queen or twin beds
Marble bathroom
Garden views
Size: 36 m2 / 387 ft2
Full details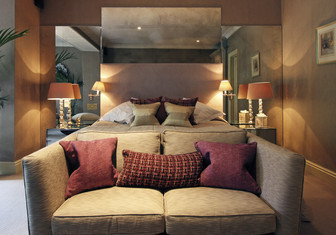 Garden Junior Suites
King-size or twin beds
Marble bathroom
Private terrace
Size: 36 m2 / 387 ft2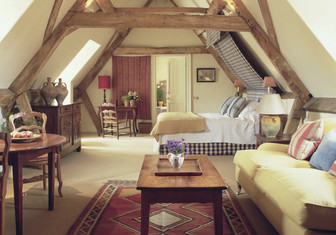 Studio Suites
King-size or twin beds
Marble bathroom with separate bath and shower
Large sitting area
Size: 46 m2 / 495 ft2
Full details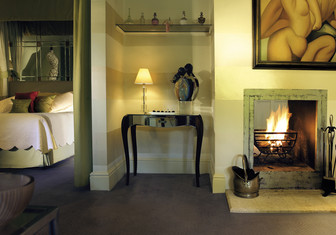 One Bedroom Suites
King-size or twin beds
Marble bathroom with separate bath and shower
Large sitting area
Size: 60 m2 / 645 ft2
Full details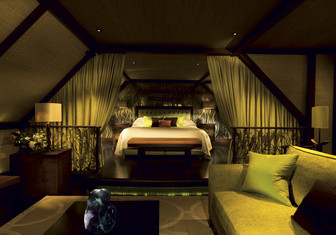 Deluxe Studio Suites
King-size or twin beds
Marble bathroom with separate bath and shower
Large sitting area
Size: 60 m2 / 646 ft2
Full details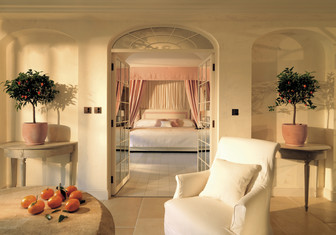 Garden One Bedroom Suites
King-size or twin beds
Marble bathroom with separate bath and shower
Private terrace and garden
Size: 75 m2 / 807 ft2
Full details