DINING
Experience one of the best restaurants in Peru, nestled in the majestic beauty of Colca Canyon.
Whether sampling delicious local delicacies or sipping cocktails beneath the star-gemmed sky, dining at Belmond Las Casitas promises an unforgettable feast for the senses.
Curiña

Our intimate restaurant is located in the resort's main building. Step inside and anticipate a refined, authentic Andean à la carte dining experience.
Peruvian cuisine is among the most diverse in the world. At Belmond Las Casita we like to celebrate this rich variety with imaginative Andean dishes, created with herbs and vegetables fresh from our farm and gardens.
Choose to dine in the warm and inviting main building, or take a seat on the terrace. Stunning views across the property to the Andean Terraces and surrounding mountains complement any meal.
Breakfast: 6 to 9:30am
Lunch: noon to 3pm
Dinner: 6pm to 10pm
Puccq'io
The bar offers a great variety of the best quality liquors, classic cocktails and refreshments.
After a long day exploring Colca Canyon, sink into the comfort of a soft armchair with a cool glass of wine. Glass in hand, watch as the sun slowly sets, and the wide expanse of sky above fills with a dazzling array of stars.
Opens: 10am to 10pm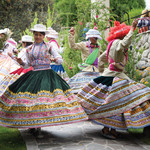 Gift Cards
Our gift cards may be used towards a variety of services and experiences at Belmond Las Casitas and across Belmond experiences (terms & conditions apply).
Give a gift
Take a closer look at Peru's hidden gem.
View gallery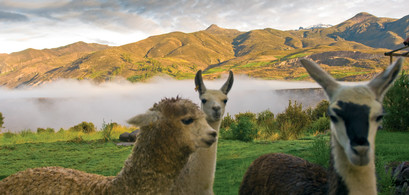 Make the most of your stay in Colca Canyon with our selection of exclusive activities and excursions.
Find out more