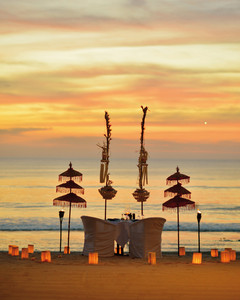 Duo Moonlight Romantic Dinner
Enjoy a decadent butler-served four-course dinner on Jimbaran's white sands, or choose to dine deep in the resort's flower-filled gardens. Your table awaits, surrounded by a romantic ring of lanterns.
Price: US$95 per person
Book this experience
Book this experience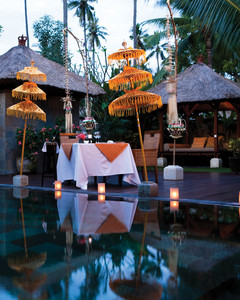 Private BBQ Grill Experience
Your personal chef will serve delicious delights fresh from the grill. Dine at a secluded spot on the beach or in the privacy of your villa.
Price: US$100 per person (terms and conditions apply)
Reserve your space
Reserve your space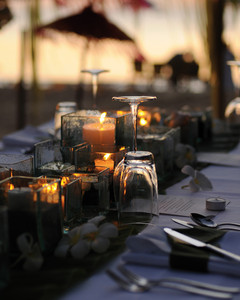 Secret Paradise
Start the evening with canapés and Champagne followed by a Balinese blessing. In a secluded corner of the beach, your personal butler will serve an exquisite four-course dinner under the soft glow of candlelight.
Price: US$ 150 per person (excluding drinks)
Join us in paradise
Join us in paradise