SAILING ACADEMY AT INN AT PERRY CABIN BY BELMOND
Learn to sail aboard one of three exquisite yachts on the beautiful Miles River.
Spend a relaxing break in historic St. Michaels learning to sail or improving your technique with the Sailing Academy at Inn at Perry Cabin by Belmond.

Beginners and more experienced sailors alike will find a course for them at this acclaimed Maryland sailing school. The Sailing Academy offers relaxed weekender tuition through to intensive certificate-earning courses.

The hotel's delightful waterfront location makes it the perfect start and end point to an invigorating day of fresh air, exercise and the satisfaction of mastering a new skill.
THE YACHTS
The Sailing Academy has invested in three exceptional yachts. Each yacht offers a unique experience. While all three combine traditional sails with cutting-edge technology, their individuality creates a fleet with great range and adaptability.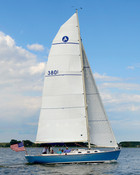 Star Bright
This Alerion Express 38 craft combines traditional looks with a very modern rig. Electric winches and a self-tacking jib boom leave you more time to enjoy the views of Maryland's inner coastal waterways. This yacht is designed for more experienced sailors.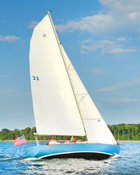 Star Light
Her classic looks above the waterline team up with modern shapes underneath. A great choice for the beginner, this Alerion Sport 33 craft is suited to all weathers. She also has a speedy set-up, which means you have more time on the water.
Midnight Star
This elegant sailboat, a Tadorne 26, cuts a fine figure as she sails along the Maryland coast. Tall sails and a teak deck combine with speed and maneuverability in the cockpit. An ideal vessel for beginners and more experienced sailors alike.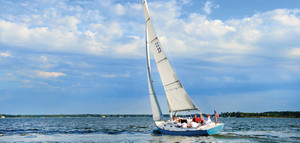 Everyone can learn to sail at the Sailing Academy. Spend a laidback weekend learning the ropes, or throw yourself into an American Sailing Association certification course.
Choose your course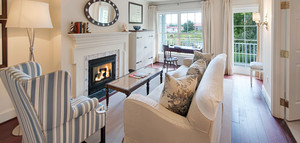 Enjoy indulgent accommodation as you learn to sail. Vacations at the Inn at Perry Cabin are made even more indulgent with our selection of sensational suites.
Find out more