BOATING
Take to the waves and embrace the nautical spirit of the Chesapeake. Whether setting off on a tranquil chartered cruise or learning new skills on an in-depth sailing course, our fleet of luxury yachts are sure to make a splash.
Spend a relaxing break in historic St. Michaels and make the most of the stunning waterside location at Inn at Perry Cabin by Belmond.
Beginners and more experienced sailors alike will find a course for them at The Sailing Academy, our acclaimed Maryland sailing school. We offer everything from relaxed weekender tuition through to intensive certificate-earning courses.
The Inn at Perry Cabin by Belmond is the perfect start and end point to an invigorating day of fresh air, exercise and the satisfaction of conquering the waves.
Boating Concierge
9am–6pm | 410-745-2200
ipc.waterfront@belmond.com
THE YACHTS
Boasting cutting-edge nautical technology, each of our yachts offers a unique experience to make a fleet with exceptional range and adaptability.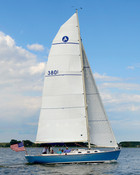 Star Bright
This Alerion Express 38 craft combines traditional looks with a very modern rig. Electric winches and a self-tacking jib boom leave you more time to enjoy the views of Maryland's inner coastal waterways. This yacht is designed for more experienced sailors.
Midnight Star
This elegant sailboat, a Tadorne 26, cuts a fine figure as she sails along the Maryland coast. Tall sails and a teak deck combine with speed and maneuverability in the cockpit. An ideal vessel for beginners and more experienced sailors alike.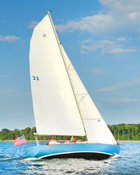 Star Light
Her classic looks above the waterline team up with modern shapes underneath. A great choice for the beginner, this Alerion Sport 33 craft is suited to all weathers. She also has a speedy set-up, which means you have more time on the water.
Harbor Star
Explore the most remote, pristine reaches of the Miles River and Chesapeake Bay aboard Harbor Star, an Andreyale 33. Boasting a roomy cockpit and elegantly appointed salon with large windows and satin mahogany finish, she easily accommodates up to six passengers plus crew. With a shallow draft and 100-hp diesel engine, Harbor Star reaches top speed at a whisper-quiet 18 knots, ideal for brisk two-hour cruises and half- or full-day charters.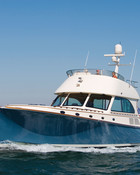 Five Star
Five Star is a unique and highly customized Talaria 55 Flybridge, with an optional Mann V-12 engine package that provides a blistering 40 knot top speed. She boasts a full helm station in the flybridge, and an inside steering section in the pilothouse. The interior is elegantly finished in gloss varnish, with raised-panel custom detailing throughout.
Stargazer
This Friendship 40 yacht is gorgeously designed, fast, and built to an unmatched quality. Flawless fore and aft decks and a low profile cabin top provide 360-degree views from the helm. The spacious cockpit with three deep settees provides a luxurious seating area. Teak coaming and detailing take you back in time to a more graceful era. The shallow draft allows for remote cruising, and combined with the large sail plan makes the boat extremely fast.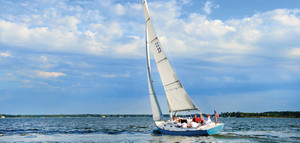 Everyone can learn to sail at the Sailing Academy. Spend a laidback weekend learning the ropes, or throw yourself into an American Sailing Association certification course.
Choose your course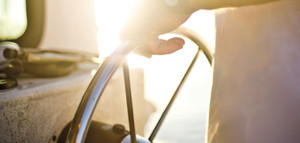 Choose your favorite yacht and let your captain take you on an adventure you'll treasure for years to come.
Learn more