Discover Yangon
GOVERNOR'S RESIDENCE, A BELMOND HOTEL, YANGON
35 Taw Win Road, Yangon, Myanmar
Yangon is a welcome shock to the system. This vibrant and energetic city corners the land between the Yangon and Bago rivers, just a short distance upstream from the Andaman Sea. Myanmar's former capital is an ever-evolving fusion of old and new. At its centre, the vast gold-tipped spires of Shwedagon Pagoda dominate the skyline—a constant reminder that this city is still Myanmar's cultural heart.

Head south-west of the shining beacon and you'll happen upon the leafy Embassy Quarter. This is where the city's colonial heritage is most visible. Grand 1920s-style residences peak out between lush tropical gardens. Instantly recognisable, is Governor's Residence—the most beautiful hotel in Yangon. Myanmar still holds its old-world charm and at our urban paradise, you'll rediscover the age of timeless romance.
Governor's Residence
35 Taw Win Road, Yangon, Myanmar
Our hotel in Yangon, Myanmar is within easy reach. You'll find us...
a 10-minute drive from Shwedagon Pagoda
a 30-minute stroll from Yangon Zoological Garden
a 30-minute drive from Yangon International Airport
a 1.5 hour flight from Bagan
Open in Google Maps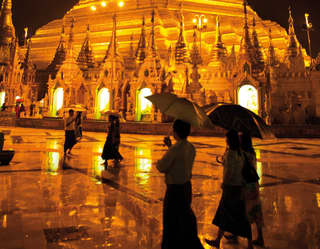 Destination Guide: Unlock Yangon
Choose your own adventure. Step out to explore and chances are you'll fall in love with every side of the city. This is a region that's simultaneously steeped in history and humming with promise. From the city's burgeoning arts scene to its historic wonders, you'll want to linger for as long as possible.
Read the guide
D
Concierge Recommendations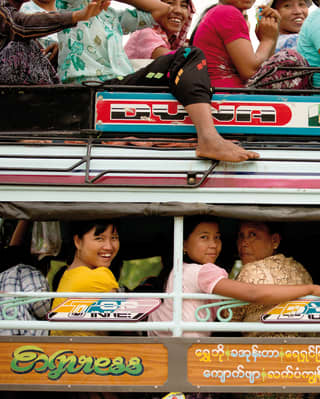 The Circular Train
Hop aboard Yangon's circular train and you'll catch a charming glimpse into local life. Venture to the outer suburbs on a short ride (30 minutes) or the full route (3 hours). The train takes a leisurely pace through satellite towns surrounding the city, affording you all the time in the world to take in the views.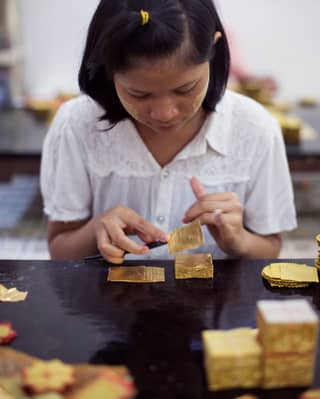 Arts, Antiques and Hidden Gems
Yangon is a shopper's treasure trove with bustling markets and antique shops dotted across the city. Head out to Augustines for beautiful antiques, or pick-up quirky vintage pieces at Yangoods. You'll also find a range of curios at Bogyoke Market, and luxurious Chin weavings at Yoyamay. Dip into one of Yangon's many art galleries for a quiet moment between the stalls—you're sure to uncover a gem.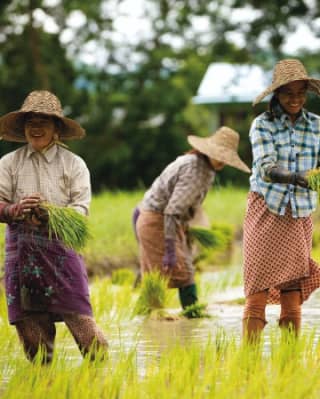 Dalla Adventure
Dalla is just across the river from Yangon, but this small town feels a world away from the buzz of the capital. Ride across the river by ferry to meet your trishaw driver. You'll enjoy a relaxed morning tour that captures the old-world charm and gentle spirit of this peaceful riverside community.