WEDDINGS
Whether planning a Portofino wedding or an Italian honeymoon, Belmond Hotel Splendido is a picture-perfect venue.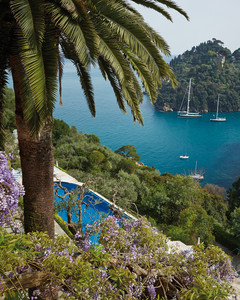 Portofino Wedding Venues
Set against a backdrop of beautiful countryside and the shimmering Mediterranean, this little corner of paradise is a romantic setting for an Italian Riviera wedding. Combine it with unique cuisine and impeccable service and you have an occasion no one will forget.
Our team of wedding experts will tailor the event to your needs. Whether you want a traditional ceremony, a party on a private boat or a blessing in the gardens. Alternatively, hire the whole hotel for the Ultimate Take Over.
Italian Honeymoon Ideas

The charming village of Portofino is a dream Honeymoon destination. No new buildings have been built since 1935, giving the area an old-world quality. Stroll through the village, admiring the pink and yellow buildings and exploring the artisan boutiques.
Enjoy a treatment together in the Wellness Centre before settling down to unforgettable cuisine in one of our restaurants. End the day with a cool cocktail before escaping to the sanctuary of your suite.
Our sister properties are also unrivalled honeymoon destinations in the most romantic country in the world.
Take the first step towards the destination wedding of your dreams…
Enquire