SUITES
Cosset yourself in luxurious style with one of our Suites.
Reservations

For a truly timeless stay in Italy, accommodation at Belmond Hotel Splendido is sure to make a lasting impression. Our Suites combine a generous living space with stunning views.
Deluxe Suites
Our spacious Deluxe Suites are sumptuously decorated, with a harmonious colour scheme throughout.
Some feature terraces with breathtaking sea views, while others have balconies.
Exclusive Suites
Our largest and most dramatically situated suites have magnificent balconies and terraces overlooking Portofino's cove and the Tigullio Gulf.
Comforts include plush sofas and large bathrooms with separate shower, bathtub, double vanity basins, and armoires.
Belmond Splendido Mare Suite
This Suite, arranged on different levels, has an inviting balcony leading off the sitting room.
It is warmly decorated in Mediterranean colours, and offers wonderful views of the harbour.
DETAILS
King-size or twin beds
Marble bathroom
Separate living area
Terrace or balcony
Size: from 50 m2 / 538 ft2
AMENITIES
Widescreen cable TV with DVD player
CD System
Fax, photocopier and printer
Wireless internet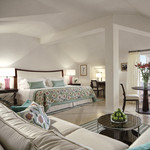 Suite Dreams
Go all out on indulgence at one of the top luxury hotels Italy has to offer.
Read more and book
COMPARE ACCOMMODATION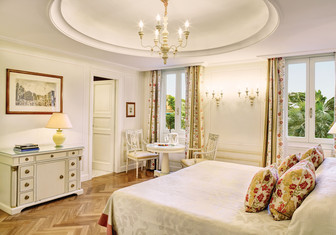 Double Rooms
King-size or twin beds
Marble bathroom
Air conditioning
Size: from 20 m2 / 215 ft2
Full details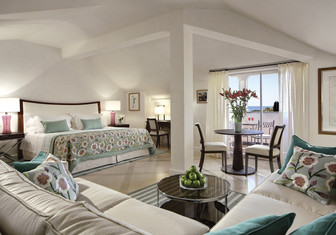 Junior Suites
King-size or twin beds
Marble bathroom
Air conditioning
Size: from 35 m2 / 376 ft2
Full details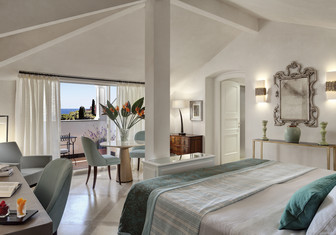 Suites
King-size or twin beds
Separate living area
Terrace or balcony
Size: from 50 m2 / 538 ft2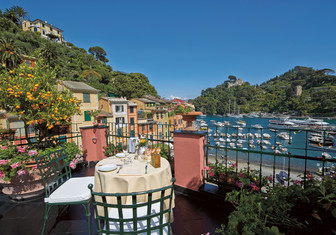 Dolce Vita, Presidential & Ava Gardner Suites
King-size bed
Separate living area
Terraces or balconies
Size: from 50 m2 / 538 ft2
Full details