DELUXE TERRACE ROOMS
Step into a personal haven at this luxury Sacred Valley hotel. Bright and vibrant Deluxe Terrace Rooms offer a serene space for rest.
Reservations

Each Deluxe Terrace Rooms is unique and offers stunning views over the Urubamba River and across the Sacred Valley.
Constructed from natural stones and wood, our Rooms create a wonderful sense of harmony that extends onto your private flagstone terrace.
Please note: In order to preserve a complete sense of relaxation, Belmond Hotel Rio Sagrado does not offer in-room televisions.
DETAILS
One king-sized bed or twin double beds
Large private terrace
Peruvian pima cotton sheets
Size: from 42 m2 / 452 ft2
AMENITIES
Marble bathroom
Fully stocked minibar
Direct dial for international calls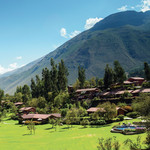 Advance Purchase Rate
Book in advance and take advantage of great savings on a dream Peruvian escape.
Read more and book
COMPARE ACCOMMODATION
Deluxe Terrace Rooms
One king-size or twin queen-size beds
Marble bathroom
Large private terrace
Size: from 42 m2 / 452 ft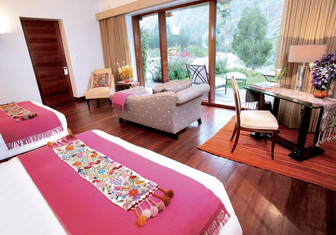 Garden Junior Suites
One king-size or twin queen-size beds
Marble bathroom
Large private terrace with garden
Size: from 92 m2 / 990 ft2
Full details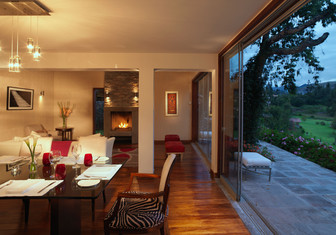 Villas
Three large bedrooms and bathrooms
Full kitchen and dining room
Access to 2,500 m2 wildflower garden
Size: from 220 m2 / 722 ft2
Full details