Visit our online booking system to find out which packages are available on your selected travel dates.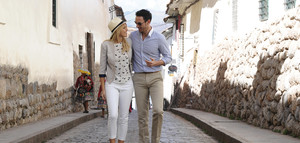 Discover the land of the Incas on a fabulous six-night excursion by Belmond.
Read more and book
...and stay up to date with our latest news and offers.
Sign up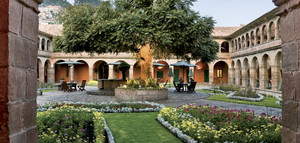 A sensational dining experience, an exclusive tour or a relaxing spa treatment...

Our gift cards may be used towards a variety of services at Belmond Hotel Monasterio or across our iconic hotels, trains or river cruises worldwide.
Learn more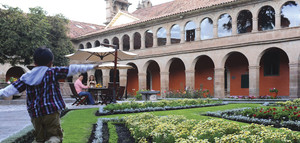 If you are travelling with children, please contact us.
One child aged 5 or younger can be accommodated free of charge, if sharing existing bedding with parents.
Children 6 to 12 require an extra bed at the price of US$70.
Children older than 12 are considered adults and an additional room must be booked (connecting rooms subject to availability).
Contact us
Travelling with Children
Taxes
Visitors to Peru are exempted from the country's 18% sales tax on charges for their room and food, on presentation at check in of a valid passport and Peruvian immigration card. The hotel invoice must be made out to the guest name and not a company name.
Train tickets
Tickets should be reconfirmed with PeruRail prior to travelling as timetables may change.