CONTACT US
Please select the appropriate contact information from the list below, or complete the email form at the bottom of the page.
Belmond Hiram Bingham
Cusco Reservations Office
Wanchaq Station
Av. Pachacuteq s/n
Distrito de Wanchaq
Cusco, Peru
Tel: +51 84 581 414
Email: hirambinghamreservations@perurail.com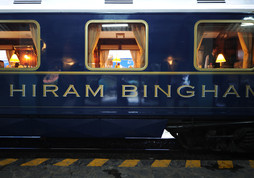 Take a closer look at the train and the inspiring journey.
View gallery