AZIA
Belmond Grand Hotel Europe's freshest culinary attraction, AZIA, brings an enticing fusion of Asian cuisines to the heart of St Petersburg.
Request a table

AZIA is not open for the sitting, time and date combination you have chosen.
Drawing inspiration from the Far East, AZIA is one of the most sophisticated pan-Asian restaurants in St Petersburg, Russia. Décor combines warm woods with reflective glass and sleek stainless steel.
Anticipate a truly unique fine dining experience. Ignite your senses with the daily Emotions Tasting Menu. Textures, perfumes, flavours, temperatures and colours combine in new ways to create a unique dining experience.
Spice up your early evening cocktail with AZIA's tapas-style Bites menu or seek midday refreshment in the innovative tea-pairing menu.
At the Tokyo-inspired bar, Azia's mixologists are on hand to create the perfect tea-infused cocktail. Choose from the edited menu of shochu and sake drinks, or cool off with a shaved-ice 'kachang'.
Download menus:
Dining | Desserts | Wine | Cocktails | Tea List

Opening hours:
Sunday - Wednesday: noon - midnight
Thursday - Saturday: noon - 1am
Culinary Masterclass

Hone your culinary skills with a lively and creative course hosted by our Chef de Cuisine Larisa Kordik. With a focus on tandoor, steam and wok cooking techniques, you'll learn to create a variety of dishes guaranteed to impress.
You will also receive a course certificate, signature apron and Belmond Grand Hotel Europe loyalty card membership, which offers discounts and exclusive invitations to our dining events.
Priced at 3450 RUB per person, available every Saturday from 10am to 1pm
For course details and reservations, please contact us at restaurants.ghe@belmond.com or call +7 (812) 329 6622.
Find out more
Lunch menu
Join us for a new menu prepared by Chef Larisa Kordik. Each day brings new delicacies from across Asia—Japan, China, Thailand, India, Malaysia and Vietnam, served alongside our main menu of delicious specialities.
Available Monday to Saturday, noon to 4pm
Download menus
Monday | Tuesday | Wednesday | Thursday | Friday | Saturday | Main lunch menu
Request a table

AZIA is not open for the sitting, time and date combination you have chosen.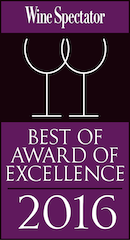 Dining