WEDDINGS
Belmond Cap Juluca has been the ultimate spot for weddings and honeymoons in Anguilla for more than 20 years. Steal someone special away, and experience our enchanting brand of island romance for yourself.
Weddings in Anguilla

Cap Juluca is the ideal oceanfront destination for your dream wedding. Our expert team will help you plan and organize every aspect of your day, from flowers, music and catering to pre-wedding spa treatments and island activities. We'll coordinate your wedding officials, licenses and documentation.
Hold a reception at one of our three unique restaurants, on the beach or atop our Wedding Lawn. Culinary professionals will help you create an ideal menu.
Services Offered
Food and beverage
Flowers and decor
Music and entertainment
Permits
Transportation
Officiant
Wedding cake
Welcome gifts
Wedding coordination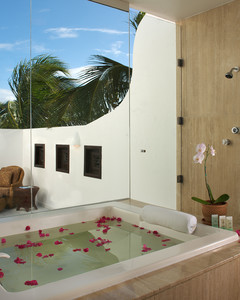 Caribbean Honeymoon
If romance were a destination, it would look exactly like Belmond Cap Juluca.
An intimate bay of crystal waters. A tropical garden bursting with color. Delightful architecture and miles of pristine white sand beach. Our resort is the perfect option for a Caribbean honeymoon.
Spend intimate days together stretched out on the sands or beside your own personal pool, cocktails in hand. Be pampered with a couples massage, serenaded by the lap of the waves and the cool sea breeze. For the daring, conquer the waves with a choice of activities—scuba diving, windsurfing, sailing and more. Sit down to a delicious feast of local specialties in one of our world-class restaurants, or arrange a private starlit dinner on the beach. At Belmond Cap Juluca, memories to cherish are made one after another.
Book now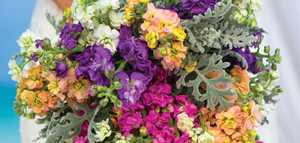 Take the first step towards the destination wedding of your dreams.
Enquire